Software declaration form
Group leaders can declare that all software used in their group is properly licensed (as required by the Department's software policy) by visiting:
https://database.ch.private.cam.ac.uk/db-v3/list.php?_view=10_View/Resea...
You should use your Admitto password to log in. If you are the head of more than one group, you will need to select each group in turn.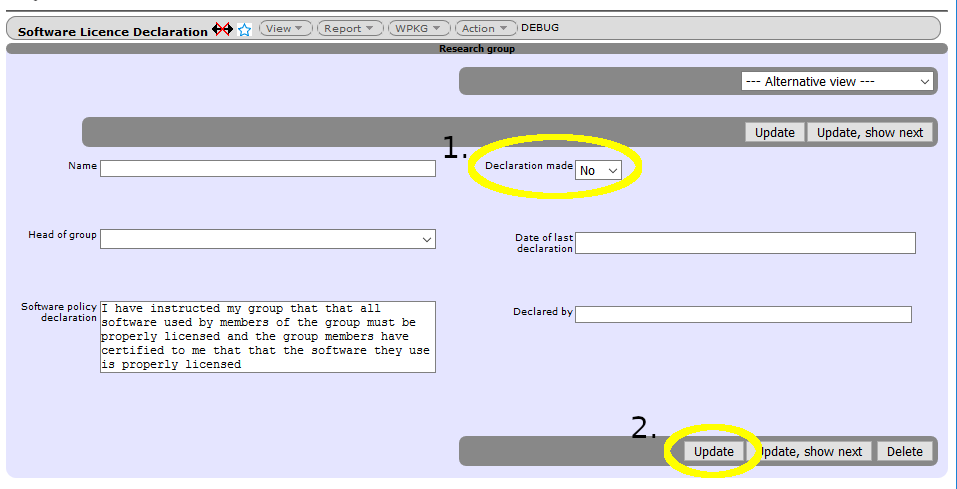 1. Set the option for "Declaration made" to Yes
2. Click the Update button.