Collecting your token
To connect to ChemNet you will need your ChemNet credentials (crsid and ChemNet token). You can get your token from https://apps.ch.cam.ac.uk/ssms/collectchemnet if you know your Raven password and are registered in the department database. 
Connecting to ChemNet
Please note that the exact appearance of the following screenshots may vary between Android versions and devices.
In Settings | Wifi, select the ChemNet wifi network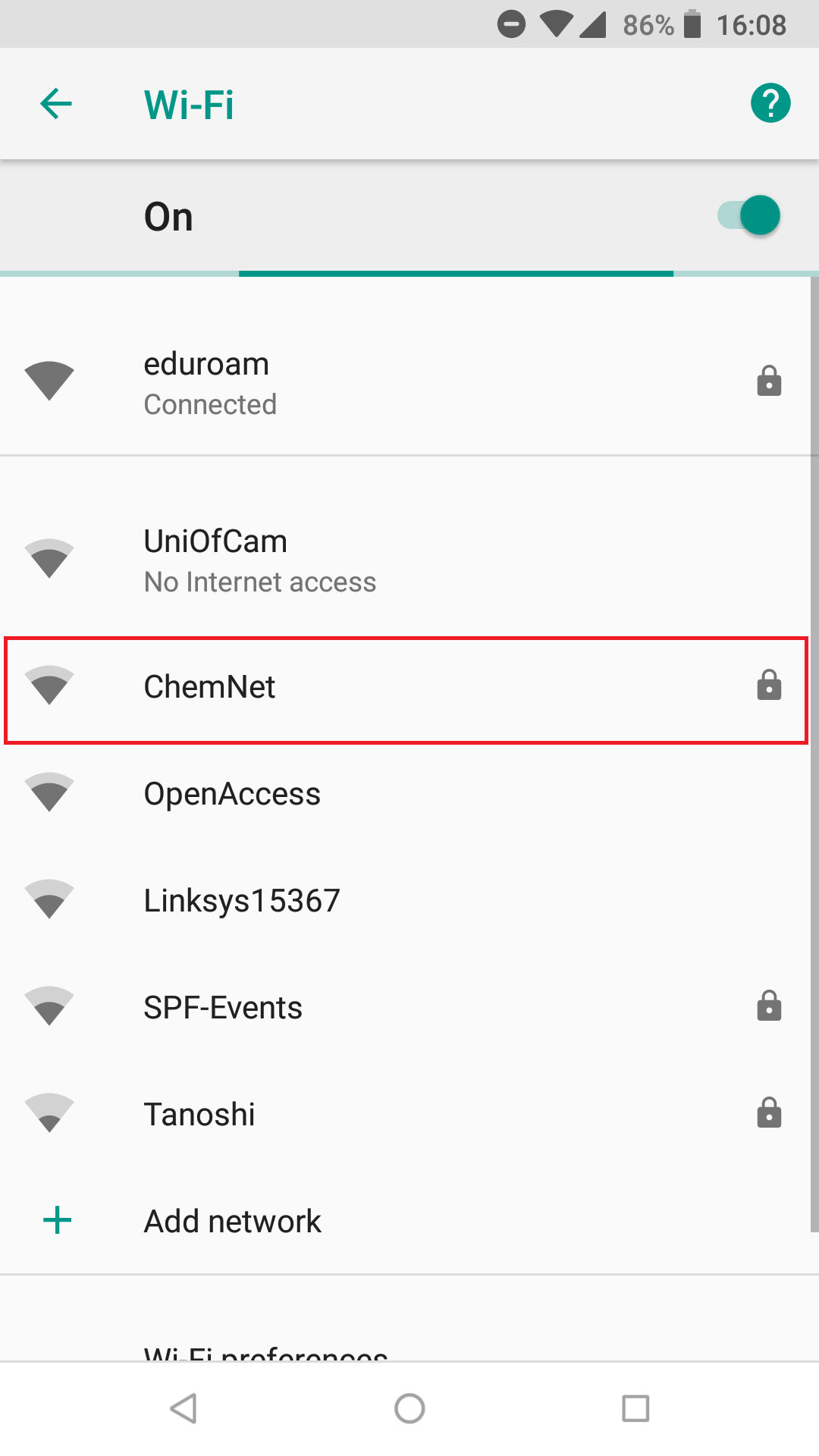 ​
Set the following User Authentication settings:
The EAP Authentication Type or Outer authentication Protocol is PEAP or PEAPv0.

    The Authentication Method, Authentication Protocol (Phase 2 Authentication) or Inner Authentication Protocol is MS-CHAPv2.

The CA Certificate varies depending upon the version of Android on your device

If possible, choose Use system certificates and enter chemnet.ch.private.cam.ac.uk as the domain (see screenshot below)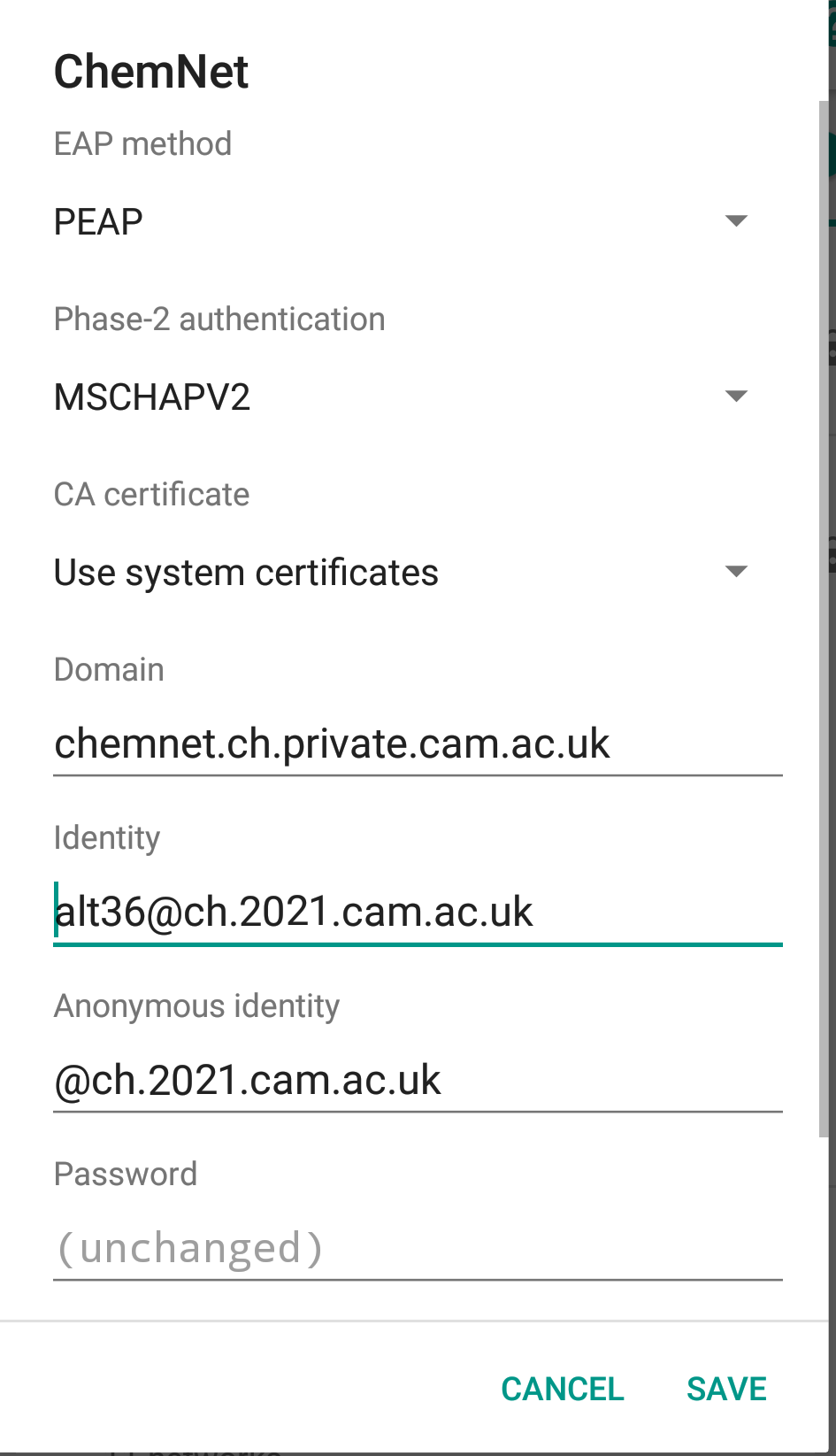 On some versions, you might need to select (unspecified)
You might need to explicitly set this to Do not validate (see second screenshot below)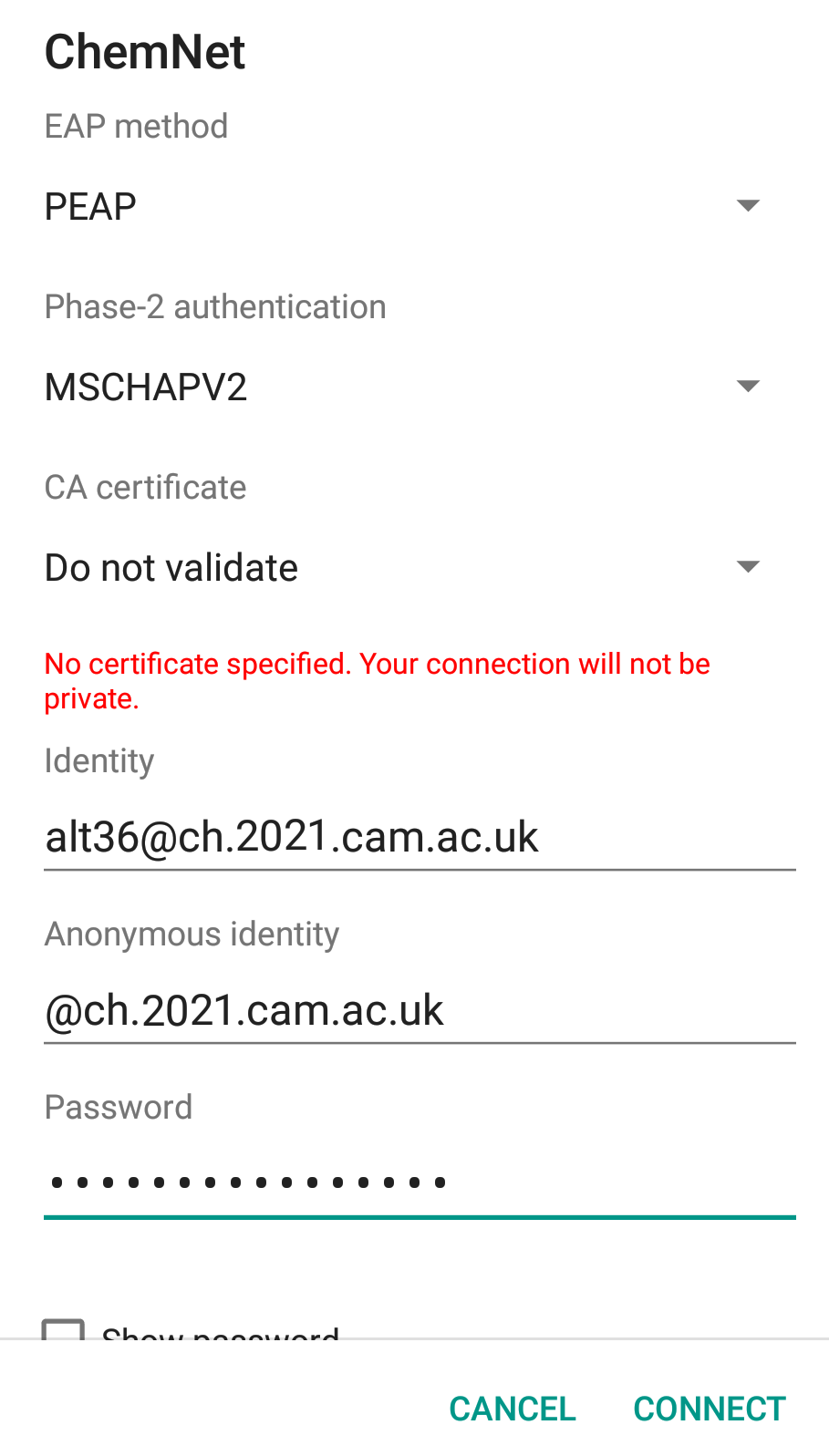 The Username or Identity is your CRSID followed by '@ch.cam.ac.uk' - for example 'spqr2@ch.2021.cam.ac.uk'. (please note: not spqr2@cam.ac.uk)
The Outer identity or Roaming identity or Anonymous identity is '@ch.2021.cam.ac.uk' (nothing in front of the '@' sign, and not @cam.ac.uk). You might not be asked for that, though.
The Password is your ChemNet Token, available from https://apps.ch.cam.ac.uk/ssms/collectchemnet