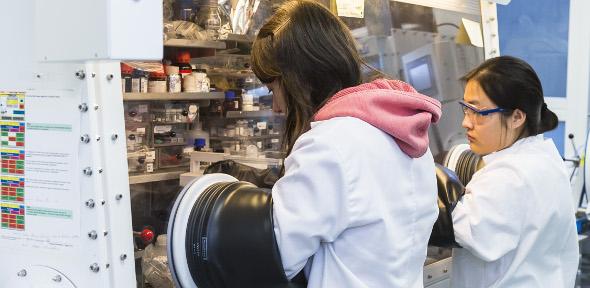 News
EntrepriseWISE at the Judge Business School
Sign up for the next EnterpriseWISE conference on 7-8 October and 4-5 November 2017 (both weekends together) at Lucy Cavendish College, Cambridge. The programme is aimed at female graduates, academics, researchers of Science, Technology, Engineering and Maths (STEM) subjects.  Read more. 
Inspirational Cambridge chemists 
Each issue of Chem@Cam features a female scientist in the Department of Chemistry. Read more about them below.
Dr Ana Belenguer, Postdoctoral research assistant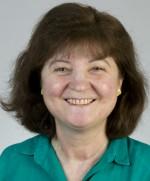 Ana is combining her experience in dynamic covalent chemistry (DCC) in solution with the emergence of organic reactions performed in the solid state by ball mill grinding. 
Dr. Tanya Hutter, Henslow Research Fellow, Darwin College
Dr Hutter is a Henslow Research Fellow at Darwin College, a postdoctoral researcher in the department, and director and co-founder of her own company, SensorHut. 
Dr Ruth Lynden-Bell, Professor
 Emerita of Queen's University Belfast

We asked Ruth, an alumna of the department and a long-standing visiting professor, how it felt to be a woman chemist in the 1950s and how motherhood impacted on her work. 
Dr Silvia Vignolini, Lecturer and Group Leader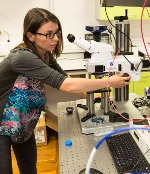 Silvia always preferred studying science and maths over other subjects, so she concentrated on science in Florence, Italy, where she went to high school.
Dr Deborah Longbottom, Head of Graduate Education
An inspirational female Chemistry teacher at school fuelled Dr Deborah Longbottom's interest in both science and teaching and encouraged her to study Chemistry at University.  
Professor Melinda Duer, 
Professor of Biological and Biomedical Chemistry
As a Royal Society Research Fellow at the start of her scientific career, Dr Melinda Duer had a revolutionary idea. She wanted to perform pioneering experiments on bone with a Nuclear Magnetic Resonance spectrometer.