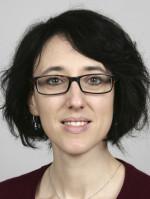 Exploring the Present and Past of the Earth's Atmosphere using Advanced Analytical Tools
The atmosphere is a multiphase environment in which gases, particles and fog/cloud droplets interact. The chemical reactions happening in this complex environment can change the composition and the reactivity of atmospheric components and therefore their effects on the Earth's climate and on public health.
We use a multifaceted experimental approach, combining field measurements and laboratory experiments, to understand the evolution of particles in the atmosphere, and assess their effects on climate and on public health. We work on developing methods using advanced analytical tools, from high-resolution mass spectrometry to top notch microscopy and spectroscopy techniques, together with multivariate data analysis. We use the fundamental information on particle reactivity and composition to reconstruct past compositional changes of the atmosphere from analysis of organic biomarkers in ice cores.
My research interests are:
Coordination chemistry in atmospheric aerosols and cloud/fog droplets

Source apportionment of atmospheric aerosol using receptor models

Characterisation of atmospherically important organic radicals in the gas and particle phase

Cloud processing of atmospheric aerosol

Analysis of biogenic markers in Antarctic ice cores

Liquid Extraction Surface Analysis for the characterisation of nanoscale patterning in plants

Environmental fate of systemic insecticides
I am also Honorary Research Associate of the University of Birmingham (UK) in Roy M. Harrison's group.
I value diversity and inclusion. I embrace the Athena SWAN principles. I promote and encourage a sustainable work/life balance and flexible working arrangements.