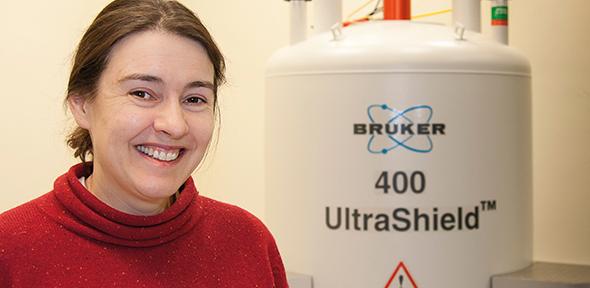 Image: the Department of Chemistry
Wednesday, November 27, 2019
Five of our colleagues have been identified as among the world's most influential researchers by the Web of Science for being most frequently cited by their peers over the last decade.
Professor Sir Shankar Balasubramanian and Professors Clare Grey, Tuomas Knowles and Michele Vendruscolo are all identified as Highly Cited Researchers 2019. So is our late colleague, Professor Sir Chris Dobson, who died in September.
Each year, the Web of Science Group identifies the world's most influential researchers. In 2019, fewer than 6,300 – or 0.1% – of the world's researchers, across 21 research fields, have earned this exclusive distinction. Our colleagues are among them.
Professor Sir Shankar Balasubramanian is the Herchel Smith Professor of Medicinal Chemistry here. His research is focused on the chemical biology of nucleic acids, which are fundamental to life, and employs the principles of chemistry and the molecular sciences to address questions of importance in biology and medicine.
He also helped pioneer the development of next generation DNA sequencing along with his colleague Professor Sir David Klenerman. Their invention of the leading next generation sequencing methodology, now known as Solexa sequencing, has made routine, accurate, low-cost sequencing of human genomes a reality, revolutionising biology and genomic medicine.
Tuomas and Michele are – and Sir Chris Dobson was, until his death – the co-directors of the Centre for Protein Misfolding Diseases. This world-leading research facility is focused on the misfolding of proteins in human cells, a phenomenon that causes a number of disorders including Alzheimer's, Parkinson's, Huntington's and motor neurone diseases. The Centre is now housed in our new Chemistry of Health building.
Professor Clare Grey's work is focused on developing new batteries fit for 21st century transport applications and for storage and load-levelling on the electrical grid. These batteries should be capable of being charged and discharged faster, and should store much more power, than the batteries currently available. This requires the development of new electrode chemistries and an understanding of how these systems function and the Grey Group studies a variety of different rechargeable batteries including lithium and sodium ion batteries.