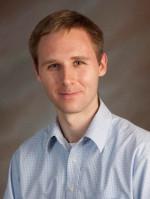 We study the physical and chemical aspects of the behaviour of biopolymers and other soft systems. Much of our work has been focused on the physical aspects underlying the self-assembly of protein molecules. Self-organisation is the driving force generating complex matter in nature, and the process by which the machinery providing functionality in living systems is assembled. The goal of our research is to understand the physical and chemical factors which control the structures and dynamics of biomolecular assemblies, and the connections between the nanoscale characteristics of the component molecules and the physical properties of large-scale assemblies and their behaviour on a mesoscopic to macroscopic scale. The techniques used in our laboratory include biosensors, optical lithography, microfluidic devices and scanning probe microscopy and spectroscopy. We work both with natural and synthetic polymers and our interests range from fundamental chemical physics to technological applications in material science and molecular medicine.
Correction: Multi-scale microporous silica microcapsules from gas-in water-in oil emulsions
The Influence of Pathogenic Mutations in α-Synuclein on Biophysical and Structural Characteristics of Amyloid Fibrils
Multi-scale microporous silica microcapsules from gas-in water-in oil emulsions
Coating and Stabilization of Liposomes by Clathrin-Inspired DNA Self-Assembly
Autoantibodies against the prion protein in individuals with PRNP mutations.
10.1212/WNL.0000000000009183
The molecular processes underpinning prion-like spreading and seed amplification in protein aggregation.
– Current opinion in neurobiology
Lipid-Stabilized Double Emulsions Generated in Planar Microfluidic Devices
Biocompatible Hybrid Organic/Inorganic Microhydrogels Promote Bacterial Adherence and Eradication in Vitro and in Vivo.
Molecular Forces in the Liquid-Liquid Phase Separation of Biomolecules
Microfluidic Diffusional Sizing for Studying Protein-Protein Interactions