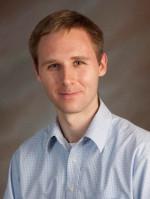 We study the physical and chemical aspects of the behaviour of biopolymers and other soft systems. Much of our work has been focused on the physical aspects underlying the self-assembly of protein molecules. Self-organisation is the driving force generating complex matter in nature, and the process by which the machinery providing functionality in living systems is assembled. The goal of our research is to understand the physical and chemical factors which control the structures and dynamics of biomolecular assemblies, and the connections between the nanoscale characteristics of the component molecules and the physical properties of large-scale assemblies and their behaviour on a mesoscopic to macroscopic scale. The techniques used in our laboratory include biosensors, optical lithography, microfluidic devices and scanning probe microscopy and spectroscopy. We work both with natural and synthetic polymers and our interests range from fundamental chemical physics to technological applications in material science and molecular medicine.
Publications
Rapid Growth of Acetylated Aβ(16-20) into Macroscopic Crystals.
Cooperative assembly of Hsp70 subdomain clusters.
Cholesterol catalyses Aβ42 aggregation through a heterogeneous nucleation pathway in the presence of lipid membranes.
Phase Separation of FUS is Modulated by Methylation State of Cation-π Interactions and Interaction with TNPO1
Water-Dispersible Polydopamine-Coated Nanofibers for Stimulation of Neuronal Growth and Adhesion
Measurement of Tau Filament Fragmentation Provides Insights into Prion-like Spreading.
On-chip measurements of protein unfolding from direct observations of micron-scale diffusion.
Distinct thermodynamic signatures of oligomer generation in the aggregation of the amyloid-β peptide
Chemical Kinetics for Bridging Molecular Mechanisms and Macroscopic Measurements of Amyloid Fibril Formation
Real-Time Intrinsic Fluorescence Visualization and Sizing of Proteins and Protein Complexes in Microfluidic Devices.