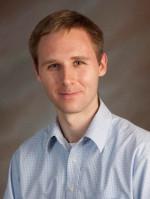 We study the physical and chemical aspects of the behaviour of biopolymers and other soft systems. Much of our work has been focused on the physical aspects underlying the self-assembly of protein molecules. Self-organisation is the driving force generating complex matter in nature, and the process by which the machinery providing functionality in living systems is assembled. The goal of our research is to understand the physical and chemical factors which control the structures and dynamics of biomolecular assemblies, and the connections between the nanoscale characteristics of the component molecules and the physical properties of large-scale assemblies and their behaviour on a mesoscopic to macroscopic scale. The techniques used in our laboratory include biosensors, optical lithography, microfluidic devices and scanning probe microscopy and spectroscopy. We work both with natural and synthetic polymers and our interests range from fundamental chemical physics to technological applications in material science and molecular medicine.
Publications
On the role of sidechain size and charge in the aggregation of Aβ42 with familial mutations.
– Proceedings of the National Academy of Sciences of the United States of America
Budding-like division of all-aqueous emulsion droplets modulated by networks of protein nanofibrils
Reaction rate theory for supramolecular kinetics: application to protein aggregation
Rapid Growth of Acetylated Aβ(16-20) into Macroscopic Crystals.
Stochastic calculus of protein filament formation under spatial confinement
Cooperative Assembly of Hsp70 Subdomain Clusters.
Cholesterol catalyses A beta 42 aggregation through a heterogeneous nucleation pathway in the presence of lipid membranes
Phase Separation of FUS is Modulated by Methylation State of Cation-π Interactions and Interaction with TNPO1
Water-Dispersible Polydopamine-Coated Nanofibers for Stimulation of Neuronal Growth and Adhesion
Measurement of Tau Filament Fragmentation Provides Insights into Prion-like Spreading
– ACS Chemical Neuroscience