Our major research programme concerns the folding, stability and activity of proteins. We apply a broad multi-disciplinary approach that combines methods and ideas of molecular biology and physical-organic chemistry. We use techniques including protein engineering, DNA cloning, sequencing and mutagenesis, cell culture, gene and peptide synthesis, spectroscopy, rapid reaction techniques, multi-dimensional NMR (we have a 500, 600, 700 and an 800 MHz spectrometers) and x-ray protein crystallography.
Current major projects include: protein folding, misfolding and disease; drug discovery; and structure-activity relationships of proteins involved in cancer and disease.
Although now emeritus, I am still fully active in research with long term funding, including an MRC Programme Grant.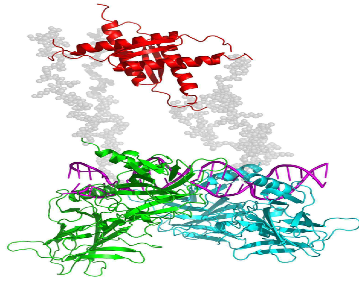 Mechanism of initiation of aggregation of p53 revealed by Φ-value analysis.
– Proc Natl Acad Sci U S A
Profile of Martin Karplus, Michael Levitt, and Arieh Warshel, 2013 Nobel Laureates in Chemistry
– Proc Natl Acad Sci U S A
MDMX contains an autoinhibitory sequence element.
– Proceedings of the National Academy of Sciences
Small molecule induced reactivation of mutant p53 in cancer cells
HEFLibs: Chemical probes for detecting halogen bonding in fragment-based lead discovery
– ABSTRACTS OF PAPERS OF THE AMERICAN CHEMICAL SOCIETY
Reply to Campos and Muñoz: Why phosphate is a bad buffer for guanidinium chloride titrations
– Proc Natl Acad Sci U S A
Don't waste good methods on bad buffers and ambiguous data
– Proceedings of the National Academy of Sciences of the United States of America
Evaluating Drosophila p53 as a model system for studying cancer mutations
Combining simulation and experiment to map protein folding