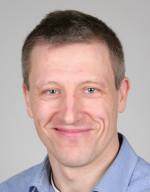 Chemical Crystallography
Crystallographic methods provide detailed atomic-level descriptions of crystalline solids, including molecular structure and geometrical information on intermolecular interactions.
Single-crystal and powder X-ray diffraction are core analytical techniques within the chemical sciences, which support and augment a broad range of research within the Department. Modern diffraction instruments, applied at both laboratory and synchrotron sources, enable ever more complex chemical problems to be tackled using crystallographic methods: for example, characterizing and understanding the consequences of disorder in molecular crystals or monitoring chemical changes in single crystals or crystalline powders.
An area of specific interest is the pharmaceutical sciences, where there is a need to understand and control the occurrence and properties of crystalline and amorphous molecular solids during production and formulation of medicinal products.