Thursday, December 13, 2018
A scientist here studying how volcanic eruptions affect air quality and climate is involved in a major new initiative to tackle key environmental issues.
Dr Anja Schmidt, an Interdisciplinary Lecturer in Climate Modelling, will lead research into one of 14 new projects announced today (Thursday 13 December) that will receive a total of £24m in funding from NERC – the Natural Environment Research Council.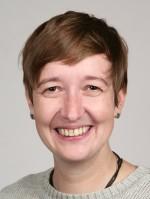 The funding is being allocated to a series of 'Highlight Topics' regarded as essential to help us understand our environment and how we live within it. They include the impact of microplastics in our oceans, the UK potential for geothermal power and ways of mitigating climate change.
Anja is jointly affiliated with the Departments of Chemistry and Geography. She combines expertise in atmospheric science, climate modelling and volcanology to advance our understanding of the impacts of volcanic eruptions and the hazards they create. She is particularly focused on how volcanic activity affects the chemistry of the atmosphere, climate, air quality, human health, ecosystems and aviation. 
When volcanoes erupt, they send up plumes of toxic gases – such as sulphur dioxide – and ash particles. In the new research project, Anja will be integrating remote-sensing with in-situ observations and models in order to help understand and forecast how these volcanic plumes, which can spread over huge areas, develop. 
Anja extensively studied the 2014-15 Holuhraun eruption in Iceland. While erupting effusively for six months, it emitted up to nine times as much sulphur dioxide per day as all European industry combined. This led to a measureable degradation of air quality across Northern Europe and also affected the brightness of low-level clouds over the North Atlantic. 
"I am particularly excited to lead this new project because it brings together a world-leading team with an exceptionally diverse range of expertise in volcanology, remote sensing, in-situ measurements, atmospheric chemistry, atmospheric physics, numerical modelling and operational forecasting of volcanic plume chemistry and dispersion. Our aim is to develop methods and tools that could be used operationally, which would enhance national and international capabilities to forecast volcanic gas, aerosol and ash plumes and their impacts," she says.
NERC Associate Director of Research Ned Garnett said: "The Highlight Topics programme allows us to receive ideas from both the research community and users of environmental science to ensure that we are providing funding where it is most needed. The provision of top quality environmental research has never been more essential as we continue to tackle some of the greatest environmental challenges of our time."