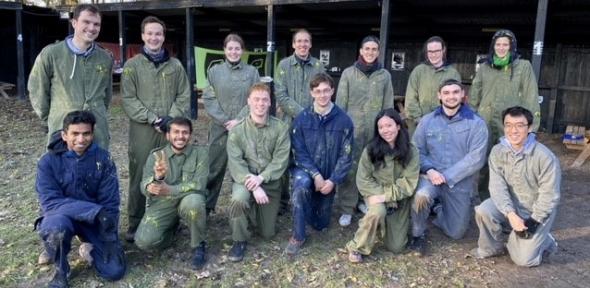 10/12/2021
The group had a fun Christmas group activity paintballing in Royston today to help cultivate team spirit and to relax from the stresses of a difficult year. This was followed up with a delicious meal at Al Pomodoro - we highly recommend this restaurant!
We also used this opportunity to say goodbye to two members that have just left the group:
    - Grisell moves to the EMBL-EBI , where she will work on the AlphaFold Protein Structure Database. She also remains as a visitor to continue working with the group.
    - Tai has moved to BP, where he will continue his work in their computational chemistry division.
We hope Grisell and Tai the best with their future work and that they enjoy the custom stamps we have given them to remember their days in the group.