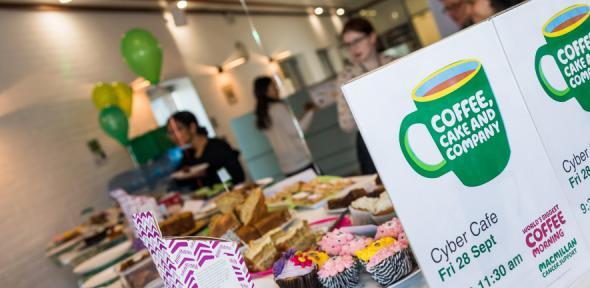 There were cakes galore last autumn when members of the department decided to join in with Macmillan Cancer Support's World's Biggest Coffee Morning.
Staff baked and bought delicious goodies and put them on sale in the Cybercafe to raise money for Macmillan's work. This event was supported by WellChem.
Thank you to everyone who contributed baked goods or helped to sell them. And a particular thank you to everyone who, in a very good cause, kindly ate them! A grand total of £431.00 was raised but just as importantly, there was a great atmosphere and everyone seemed to have a good time, as the pictures below show.