Research Associate
For his PhD, Benjamin is combining nature's intelligence with advanced manufacturing techniques to produce cellulose-based structurally coloured elements of unprecedented dimensions. Benjamin graduated with a major in physical-chemistry from École Nationale Supérieure de Chimie, de Biologie et de Physique (Bordeaux ENSCBP). Before starting his PhD, Benjamin worked within corporate laboratories on top-notch technologies and for the multi-awarded cleantech start-up Woodoo developing transparent wood composite. 
Structural colours, unlike colours which arise from inorganic pigments or organic dye molecules, stem from the physical interaction of light with periodic structures at the nanoscale. Such colours can last forever without fading while being prepared from natural ressources and inherently biodegradable. While occurring abundantly in nature, structural colours fabricated with natural materials such as cellulose are yet not widely available outside research labs.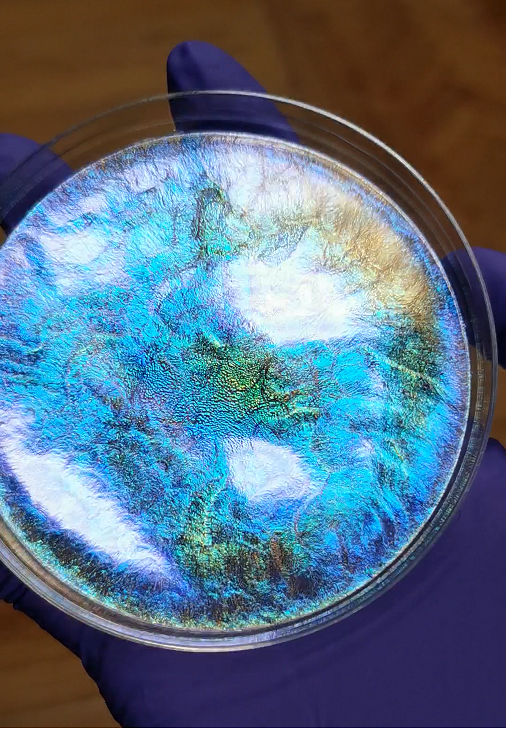 These photonic materials are suitable for a large range of applications that Benjamin is keen to investigate further. In 2020, Benjamin took part in the Impulse programme for tech entrepreneurs organised by the Maxwell Center, Cambridge. Benjamin is interested in the translation of research into applications which lead him to manage the Cambridge Innovation Forum team in 2019. Besides experimenting in the lab, Benjamin has been involved in a variety of outreach activities for the Bio-Inspired Photonics group, from innovation showcases to public engagement activities. For instance, Benjamin helped setting up an exhibition hall in the Cambridge University Botanic Garden showcasing the work undertaken by the PlaMatSu network, where some of the wonders of nature's nanoworld were displayed and interpreted.
Always up for a chat, feel free to get in touch on LinkedIn or by email.