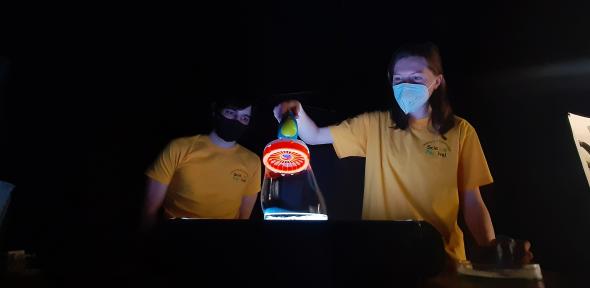 Courtesy Department of Chemistry photography
On Saturday 9th April 2022, the department opened its doors to the public once again after two years for an open day filled with bubbles, balloons, and beetles.
The event, which was limited to pre-bookings due to Covid, showcased chemistry concepts using household objects, for example, creating a spectrum of colours using red cabbage as a pH indicator in different liquids, like soap or lemon juice. Or watching a pH indicator turn from green to purple with the addition of the alkaline dry ice.
pH indicators turning green to purple at our Open Day #CamFest #ChemFun pic.twitter.com/BxkFUVh3F6

— Cambridge Chemistry (@ChemCambridge) April 9, 2022
Volunteers explained and engaged with children and adults as they explored complex concepts such as polarised light from a beetle that means it changes colour under different polarisation.
Experience open day as though you were there with this video made by Chung Tu from the Gaunt Group and SynTech.
The event coincided with the Cambridge Festival which invites institutions to open their doors to the public and share science, ideas, and culture, replacing the Cambridge Science Festival and the Cambridge Festival of Ideas. Although smaller than previous years due to COVID-19 restrictions, there was still a great atmosphere of fun and curiosity.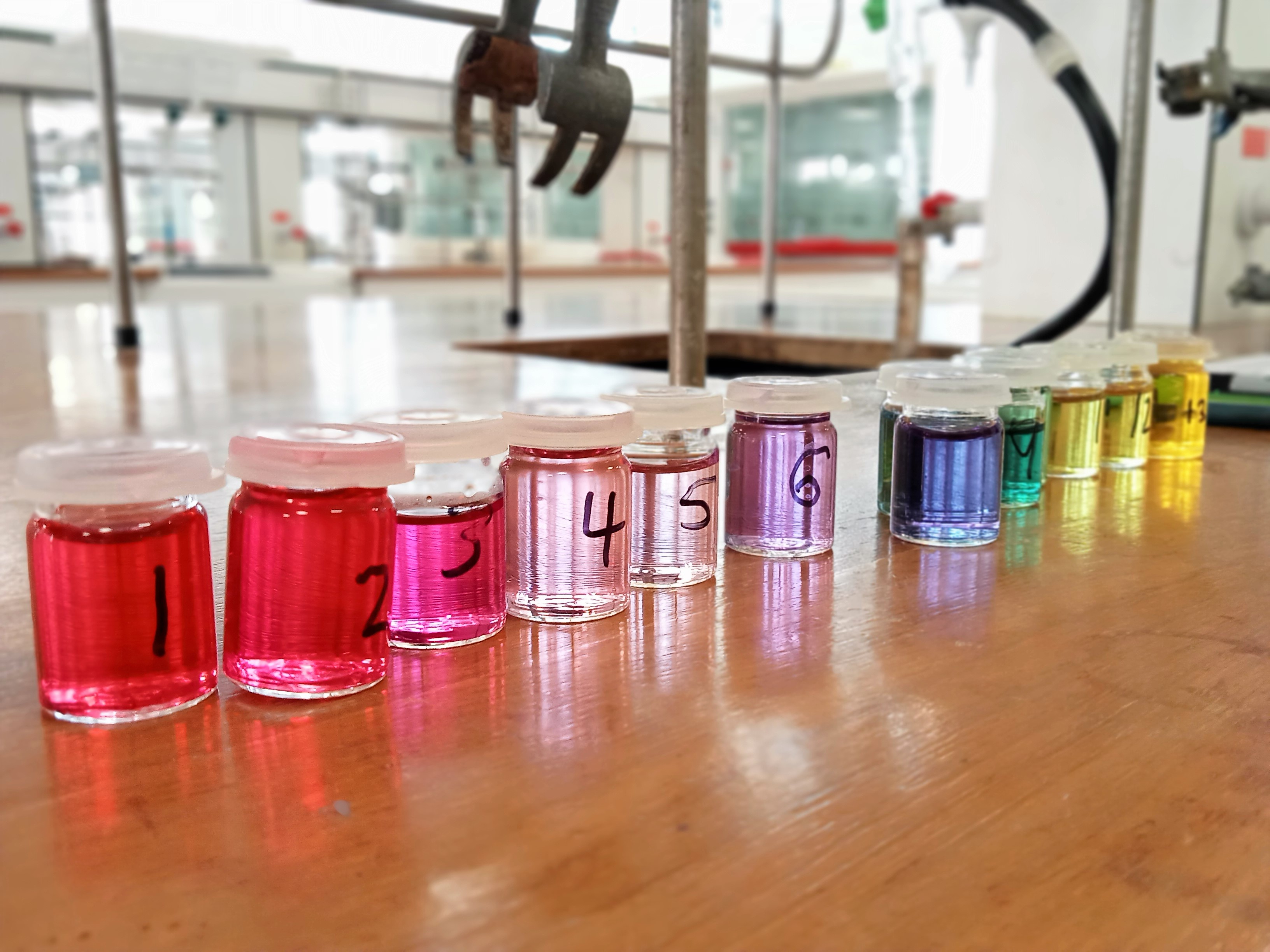 We extend a huge thank you to everyone who made the day such a success. Hopefully we will have the opportunity to welcome visitors to Open Day 2023!
Thank you to our volunteers:
Kobi Felton, Oliver Griffiths, Daniel Wigh, James Robinson, Hannah Adams, Marcus Grocott, Joseph Phelps, Thomas Wharton, Kevin Ballu, Junwei Wang, Zhen Wang, Yating Zhang, Sam Humphrey, Maria Murace, Sing Teng Chua, Kevin Ballu, and Ben Droguet.