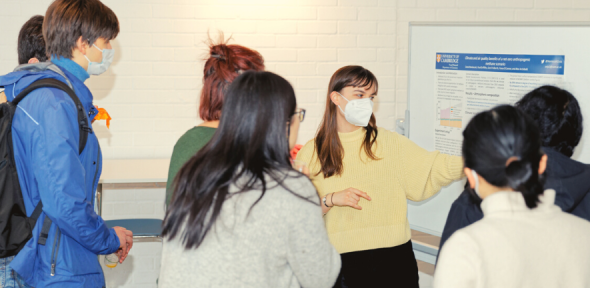 Thursday, February 17, 2022
The breakfast on the 16th February was the ideal spot for coffee, croissants and chemistry.
The International Union of Pure and Applied Chemistry hosts a Global Women's Breakfast to empower diversity and connections in science. This event certainly delivered on that, in part since it was the first in-person event in our cybercafe for around two years.
Students held informal presentations for their posters and the event was a relaxed environment to network. The Global Breakfast is an event that happens each year in conjunction with the United Nations Day of Women and Girls in Science.
We hope to welcome you to next year's breakfast!