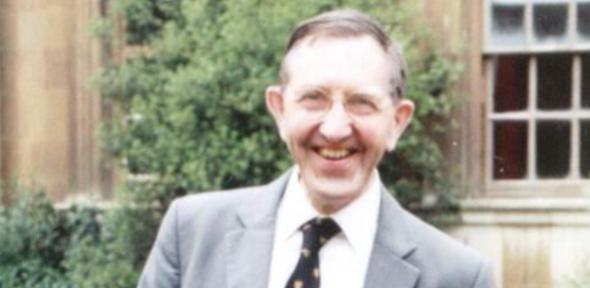 Dr Peter Knewstubb, courtesy Clare College
Tuesday, November 9, 2021
It is with sadness that we announce that Dr Peter Knewstubb has died at the age of 91.
Dr Knewstubb was a physical chemist who studied mass spectrometry and worked closely with Professor Brian Thrush here, authoring the book Mass Spectrometry and Ion-Molecule Reactions (Cambridge University 1969). Towards the end of his chemistry career he was interested in the applications of microcomputers, then the latest technology, to the study of chemical kinetics.
Dr Knewstubb joined Clare College as an undergraduate in 1950 and became a Fellow in 1964. He supervised many generations of Clare College students, and although he retired from the department some time ago, many will remember him with fondness.
Among his many interests, Dr Knewstubb was an expert on the Clare College silver who organised exhibitions of the College treasures, and he was an enthusiastic singer.
With our gratitude to Clare College for their permission to publish this article.