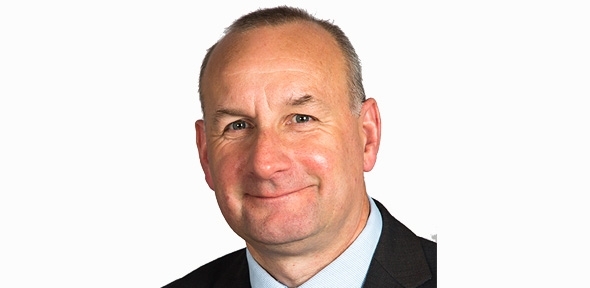 Image courtesy Department of Chemistry
Dr James Keeler has won the 2017 Shoolery Award for his contributions to small molecule NMR spectroscopy.
The award recognises important contributions by an individual to the field of small molecule NMR spectroscopy.  It was established in 2014 in honor of James Shoolery, a respected developer of the use of NMR in chemistry, and educater of the wider chemistry community in the potential value of NMR spectroscopy in their research. The award will be presented at the Small Molecule NMR Conference in Italy in September.
Dr Keeler is the department's Director of Teaching, having overall responsibility for the delivery of the undergraduate chemistry course.  His own teaching is mainly in the area of introductory physical and theoretical chemistry e.g. thermodynamics, high-resolution spectroscopy, and applications of elementary group theory.  His research interests have been in the area of high-resolution nuclear magnetic resonance (NMR) spectroscopy, particularly in the development and application of new techniques.
Dr Keeler is Editor-in-Chief of of the journal Magnetic Resonance in Chemistry, and immediate past-Chairman of the Royal Society of Chemistry's NMR Discussion Group.