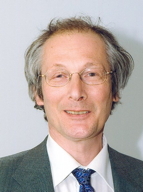 Wednesday, October 17, 2012
Head of department Daan Frenkel has been elected as an Associate Fellow of the Academy of Sciences for the Developing World, or TWAS. The honour has been conferred in recognition of his outstanding contribution to science and its promotion in the developing world.
TWAS is an autonomous international organisation, which was founded in Trieste, Italy in 1983 under the leadership of the late Pakistani physics Nobel laureate Abdus Salam. Its mission is to promote scientific capacity and excellence for sustainable development in the developing world, or the 'South'.
It is made up of Fellows and Associate Fellows, all of whom have made significant contributions to the advancement of science in the South. Fellows live and work in the South, and Associate Fellows, like Daan, in the North.
Daan is one of four new Associate Fellows, joining 45 new Fellows, who were elected at this year's general meeting of the academy, held in Tianjin, China. The Academy now has more than 1000 members.