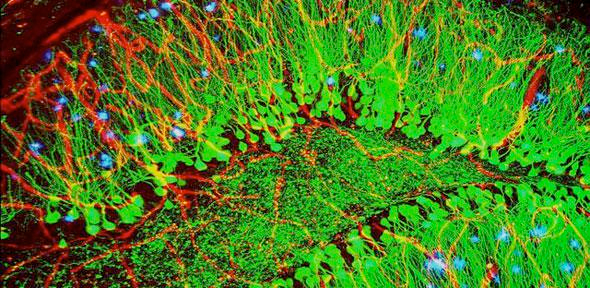 Brain showing hallmarks of Alzheimer's disease (plaques in blue) Credit: NIH Image Gallery
Researchers in the Vendruscolo Group have designed antibodies that target the protein deposits in the brain associated with Alzheimer's disease, and stop their production.
The results of the group's research are reported in the journal Science Advances. Professor Michele Vendruscolo said: "If we can find better and cheaper ways of producing antibodies, we would increase the chances of finding treatments for patients."