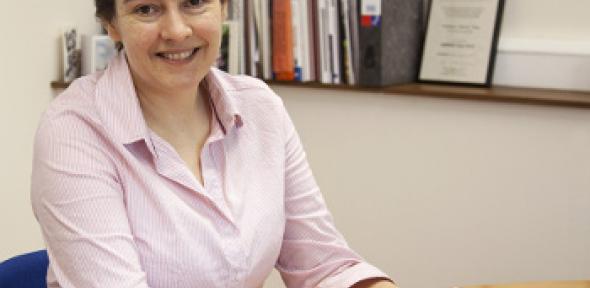 Courtesy Department of Chemistry Photography
Thursday, August 24, 2017
Clare has been elected as a Foreign member of the American Academy of Arts and Sciences.  The Academy is one of the USA's oldest learned societies, and its membership includes many of the most accomplished scholars and practitioners worldwide. 
Clare has also been elected as a Fellow of the Electrochemical Society.  The position of Fellow was established in 1989 to recognise advanced individual technological contributions in the field of electrochemical and solid state science and technology. Each year the Society inducts a maximum of 15 distinguished members to hold the title of Fellow. 
Additionally, Clare has won the 2017 Société Chimique de France French-British prize.  The prize cites her work in the field of energy, and in particular her contributions to in situ NMR spectroscopy of solids, and the close research links established with the French chemistry community.  The Société was founded in France in 1857 to promote the role of the chemical sciences in all academic and applied scientific, educational and societal aspects.
Finally, Clare is the first ever recipient of the International Solid State Ionics Galvani-Nernst-Wagner Mid-Career Researcher Award, which has been instituted to recognise accomplishments of mid-career professionals who have demonstrated leadership and innovation in the field of solid state ionics.
The Grey group studies the nature of solid state materials by nuclear magnetic resonance (NMR), X-ray and Neutron scattering, electron microscopy and computational calculations. The materials the group investigates have applications in supercapacitors, fuel cells, and batteries. The group has developed and applied methods that allow electrochemical devices to be probed while they are operating, which allows, e.g, the transformation of the various cell components to be followed under realistic conditions without having to disassemble and take apart the cell. The group uses NMR (Nuclear Magnetic Resonance), magnetic resonance imaging (MRI) pulse-field gradient (PFG) and X-ray diffraction approaches to correlate structure and dynamics with function in lithium- and sodium-ion batteries.