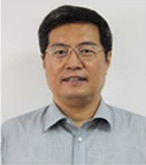 The year's BP Chemistry Lecturer speaker will be Professor Yuhan Sun.
Professor Sun is the Vice President of the Shanghai Advanced Research Institute, Chinese Academy of Sciences.  
Prof. Sun's main research interests include C1 chemistry on coal/natural gas-based synfules and chemicals, catalysis and engineering for CO2 utilization, application of nano-materials in green chemistry and optical film, etc. He has published over 300 papers, with more than 40 patents authorized. 
The BP lecture will be on Tuesday 3 October 14:00-15:00 in the Pfizer Lecture theatre.  All are welcome.