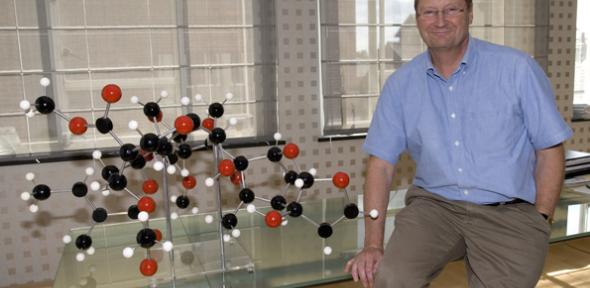 Image of Prof Steven V Ley courtesy Department of Chemistry
Wednesday, February 10, 2016
The department is inviting applications for the prestigious BP (1702) Professorship of Chemistry.
Candidates will have an outstanding research record of international stature in organic chemistry and the vision, leadership, experience and enthusiasm to maintain and develop the department's leading research presence in this field.
The previous holder is Professor Steven V. Ley, who is held in high regard for his research in organic synthesis.  A symposium in honour of Professor Ley's 70th birthday, celebrating his remarkable career and contributions to Chemistry, will be held 8 April 2016 in the department. 
The new professor will be invited to take up the appointment on 1 January 2018.