Collecting your token
To connect to ChemNet you will need your ChemNet credentials (crsid and ChemNet token). You can get your token from https://apps.ch.cam.ac.uk/ssms/collectchemnet if you know your Raven password and are registered in the department database. 
Connecting to ChemNet
These instructions were created using a Samsung S5 mini.
In Settings | Wifi, select the ChemNet wifi
​
Set the following User Authentication settings:
The EAP Authentication Type or Outer authentication Protocol is PEAP or PEAPv0.

    The Authentication Method, Authentication Protocol (Phase 2 Authenticaion) or Inner Authentication Protocol is MS-CHAPv2.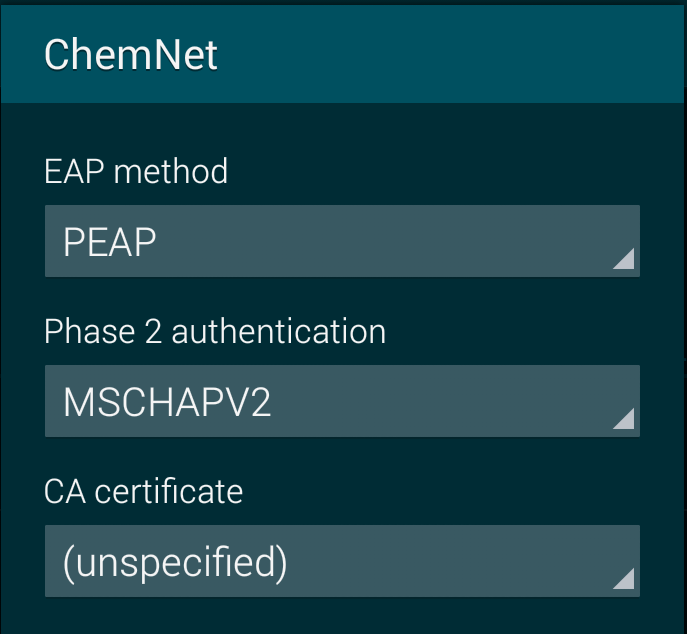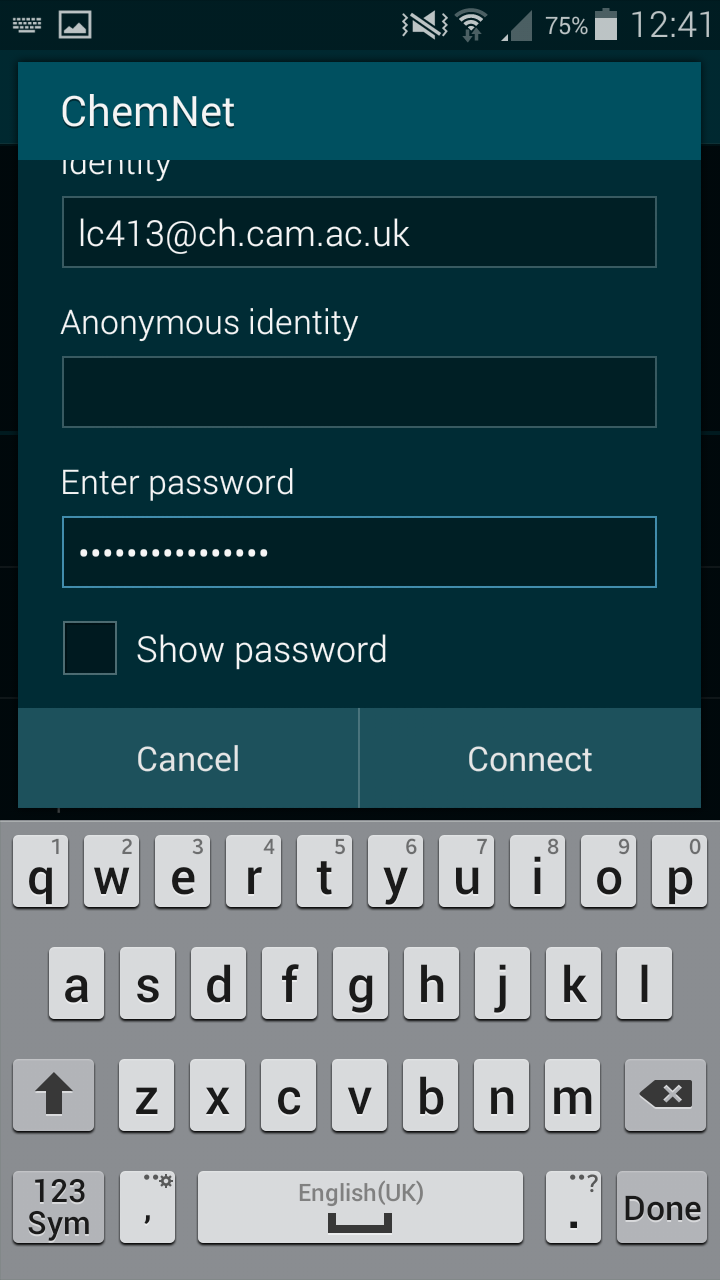 The Outer identity or Roaming identity is '@ch.cam.ac.uk' (nothing in front of the '@' sign, and not @cam.ac.uk). You might not be asked for that, though.
You will now be connected to ChemNet