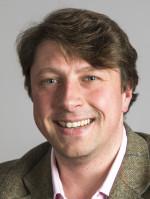 Alex Thom is a Royal Society Research Fellow in the University of Cambridge, and a Director of Studies in Physical Natural Sciences at Magdalene College. His research interests are in Theoretical and Computational Chemistry, specializing in method and software development.
Current projects involve the calculation of accurate electronic energies using Monte Carlo techniques, the description of excited states of medium-large molecules using new methodology, and investigation of the electronic structure of molecules using localized orbital techniques.
PhD Positions
If you are interested in pursuing a PhD in my group, please contact me by email.  I am part of the Centre for Doctoral Training in Computational Methods for Materials Science which will have some PhD positions available early in the new year.  Some past example projects can be found here
Publications
Novel H 2 activation by a tris[3,5-bis(trifluoromethyl)phenyl] borane frustrated Lewis pair
TJ Herrington, AJ Thom, AJ White, AE Ashley – Dalton transactions (Cambridge, England : 2003)
(2012)
41,
9019
Stochastic Coupled Cluster Theory
AJ Thom – Phys Rev Lett
(2010)
105,
263004
Hartree-Fock solutions as a quasidiabatic basis for nonorthogonal configuration interaction.
AJ Thom, M Head-Gordon – The Journal of chemical physics
(2009)
131,
124113
Fermion Monte Carlo without fixed nodes: a game of life, death, and annihilation in Slater determinant space.
GH Booth, AJ Thom, A Alavi – The Journal of chemical physics
(2009)
131,
054106
LOBA: a localized orbital bonding analysis to calculate oxidation states, with application to a model water oxidation catalyst.
AJ Thom, EJ Sundstrom, M Head-Gordon – Physical chemistry chemical physics : PCCP
(2009)
11,
11297
Locating multiple self-consistent field solutions: an approach inspired by metadynamics.
AJ Thom, M Head-Gordon – Phys Rev Lett
(2008)
101,
193001
PHYS 137-Water oxidation by a di-manganese catalyst: The effects of spin and electronic structure
AJW Thom, M Head-Gordon – ABSTRACTS OF PAPERS OF THE AMERICAN CHEMICAL SOCIETY
(2008)
236
Electron correlation from path resummations: the double-excitation star.
AJ Thom, GH Booth, A Alavi – Physical chemistry chemical physics : PCCP
(2008)
10,
652
Stochastic perturbation theory: a low-scaling approach to correlated electronic energies.
AJ Thom, A Alavi – Phys Rev Lett
(2007)
99,
143001
Path resummations and the Fermion sign problem
A Alavi, AJW Thom – Lecture Notes in Physics
(2006)
703,
685