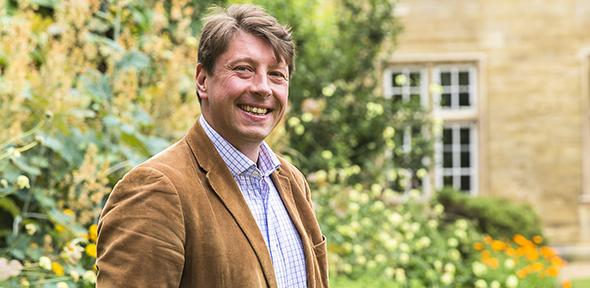 Image: Department of Chemistry Photography
Wednesday, October 2, 2019
We are welcoming two alumni – Alex Forse and Alex Thom – who have just become members of our academic staff.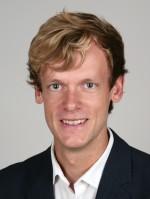 Dr Alexander Forse (pictured right) joins as a lecturer in Materials Chemistry. Alex comes to us from the University of California at Berkeley where he was a Philomathia Research Fellow working alongside the groups of Profs Jeffrey Long and Jeffrey Reimer. Before that he completed his PhD in this Department under the supervision of Professor Clare Grey
Alex's work is focused on understanding and improving materials that can reduce greenhouse gas emissions and tackle the global warming crisis.
Dr Alex Thom (seen in main picture, above) joins us as a lecturer in Theoretical Chemistry. Alex has held a Royal Society University Research Fellowship in this Department since 2012, and prior to that he was a Junior Research Fellow at Churchill College.
He also spent a period at the University of California at Berkeley working with Professor Martin Head-Gordon. Alex did his PhD here, supervised by Professor Ali Alavi. Alex's work is focused on Theoretical and Computational Chemistry, specializing in method and software development.
Our Head of Department Dr James Keeler says: "I am delighted to welcome them both to the staff."