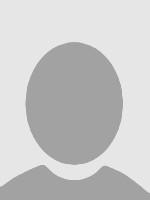 Senior Research Associate
I am an NCAS research scientist and University SRA working with Professor John Pyle and Dr Alex Archibald. My background is in experimental physical chemistry and aerosol-cloud interactions, but for the last ten years I have been working on numerical simulation of the atmosphere, focussing on the chemistry of the troposphere. My main interests are in tropospheric ozone, halogens, methane, NOx and heterogeneous chemistry.
I am also interested in model-measurement comparisons and ways to quantify and improve model treatments of atmospheric composition.  I am involved in various data- and HPC-related activities: I am a Cambridge University 'Data Champion', am involved with the Center for Open Science as an 'Ambassador' and am a member of the ARCHER 'HPC Champions' group. 
Research Projects
Teaching
Currently, I am a fellow in chemistry and graduate tutor at Robinson College, for whom I supervise at Part IA and Part II level.  Previously, I was lecturer in the Part II course 'Chemistry of the Atmosphere' (2006-2009, and again 2016-2018), and have also lectured the A6 course 'Concepts in Physical Chemistry' (2012-2015).  I have also supervised Parts IA and IB Chemistry, the part II course 'High Resolution Spectroscopy' and the Part III interdisciplinary course 'Atmospheric Chemistry and Global Change' as well as sections of the Part IA and Part IB Geography tripos.  I've served as a University Examiner at Part 1B and have done some viva-style exams for the Chemistry Dept.