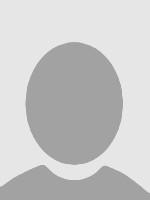 Senior Research Associate
I am an NCAS research scientist and University SRA working with Professor John Pyle and Dr Alex Archibald. My background is in experimental physical chemistry and aerosol-cloud interactions, but for the last ten years I have been working on numerical simulation of the atmosphere, focussing on the chemistry of the troposphere. My main interests are in tropospheric ozone, halogens, methane, NOx and heterogeneous chemistry.
I am also interested in model-measurement comparisons and ways to quantify and improve model treatments of atmospheric composition.  I am involved in various data- and HPC-related activities: I am a Cambridge University 'Data Champion', am involved with the Center for Open Science as an 'Ambassador', the ESMValTool project and in 2022 I am resident on the Cambridge Accelerate Machine Learning Academy.
Research Projects
Cambridge is a contributor to the TerraFIRMA project where we lead on the future impact of near-term climate forcers.  My involvement follows from work on methane (and ozone) in chemistry-climate models, starting with Ines Heimann's PhD (see this publication). My colleague Zosia Staniaszek led a recent paper demonstrating the role of methane emissions in future climate in collaboration with the UK Met Office - based around this configuration of UKESM1 - and I have run some of the UK AerChemMIP consortium experiments using UKESM1 to look at the effect of methane in the chemistry-climate system.  These experiments were used in David Stevenson's recent CMIP6 evaluation paper for OH trends.  
I take an interest in the implementation of heterogeneous chemistry in the development versions of UM-UKCA.  Currently in a collaboration with Vichawan Sakulsupich, we are looking at feedbacks between oxidant and aerosol as part of the ACSIS analysis of tropospheric oxidants, also done in collaboration with folks in Reading.  Earlier, I looked at the role of heterogeneous chemistry in halogen release which involved collaboration with researchers at the British Antartic Survey, running simulations to quantify the release of bromine from sea-ice.  This led to some box modelling of HOx/halogen chemistry interactions in a recent study.  On the subject of bromine, I led our contribution to the TRANSCOM-VSLS intercomparison project, headed by Ryan Hossaini at Lancaster, which looked at the transport and lifetime of very short lived halogen species and a recent paper highlighted the effect of halogens on ozone levels in the troposphere.  
Tropospheric ozone remains a focus.  We are writing up the modelling work in the "Oxidant Budgets of the Northern Hemisphere Troposphere Since 1950" (OXBUDS) project together with Alex Archibald and Maria Zamyatina.  We're looking the impact of nitrate emissions and chemistry in UKCA.  I contributed to the forthcoming TOAR BUDGET paper, led an analysis of some work that used our CCMI REFC1SD integrations and was a lead author of a paper that examined tropospheric ozone in CMIP6 models.  With James Keeble, I am co-chairing a TOAR-II group (ROSTEES) looking at stratosphere-troposphere transport of ozone.
Teaching
Currently, I am a fellow in chemistry and graduate tutor at Robinson College, for whom I have supervised at Part IA, IB and Part II level.  Previously, I was lecturer in the Part II course 'Chemistry of the Atmosphere' (2006-2009, and again 2016-2018), and have also lectured the A6 course 'Concepts in Physical Chemistry' (2012-2015).  I have also supervised the part II course 'High Resolution Spectroscopy' and the Part III interdisciplinary course 'Atmospheric Chemistry and Global Change' as well as sections of the Part IA and Part IB Geography tripos.  I've served as a University Examiner at Part 1B and have done some viva-style exams for the Chemistry Dept for Part III and for the probationary review of the PhD.