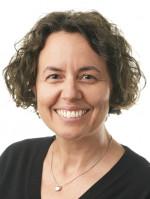 Research Associate
I am an NCAS Research Associate working with Prof. Alex Archibald in the Centre for Atmospheric Science.
I use numerical models and observations to investigate physical and chemical processes in the atmosphere. I work with UKCA, the United Kingdom Chemistry and Aerosols community model, based on the Met Office Unified Model. I have past experience in addressing the effect of model horizontal resolution on a number of different dynamical and chemical processes. Currently, I'm working on better integration of models and observational data. 
Key Research Interests
Decadal changes in tropospheric ozone.
Model evaluation and comparison with observations.
Tropical deep convection and

its impact on Tropos

phere/Stratosphere exchange.
Lightning emissions and their impact on climate.
Very short lived ozone depleting species (VSLS) and their impact on stratospheric ozone at the Tropical tropopause
Impacts of emission changes and climate on regional atmospheric composition.
Experience
Research Scientist: 2006-present. University of Cambridge.
Research Scientist: 2008-present. National Centre for Atmospheric Science (NCAS)
Regional Climate Scientist: 2002-2006. Met Office, Hadley Centre.
PhD: 1998-2001. University College London.
Master Degree, Chemistry: 1992-1997. University of Palermo, Italy.