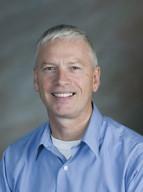 I am Professor of Molecular Sciences Informatics and Director of The Centre for Molecular Informatics. The Unilever Centre for Molecular Informatics (Now the Centre for Molecular Informatics) was established in 1999 as part of the Department of Chemistry to exploit the enormous growth in the availability of scientific data. We are generating and assimilating data from sources world-wide to create new ways of linking and analyzing data to extract knowledge that can lead to a deeper understanding of molecules and their properties. The aim of our research is to devise new methods of creating, searching, manipulating and storing molecular data such that scientists can devise experiments 'in-silico' which can be tested both in the computer and in the lab.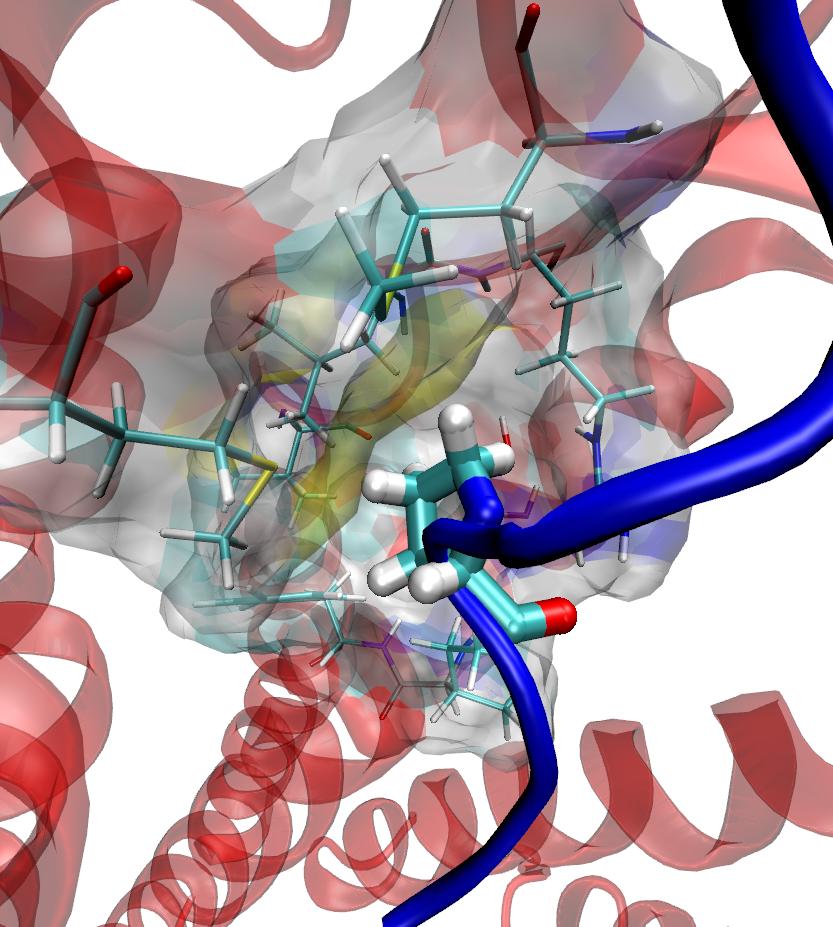 The Centre undertakes research projects that span Academic and Industrial Research. The research is hypothesis driven and aimed at collaborative approaches to problem solving with other academic groups, institutes and industrial research groups.This leads to multidisciplinary approaches that exploit molecular data to generate new insights into the properties of molecules and materials.
Molecular Informatics covers the whole gamut of scientific information, and this is reflected in the wide range of projects that are undertaken. Three areas are of particular interest: proteins and ligands, molecular data and chemical tools.
There is a strong interest in the development of novel molecular property calculations and data analysis methods combined with the simulation of biomolecules and materials. Current research interests include drug discovery methods (SAR, simulation of biomolecules and ADME) and molecular data analysis (complexity analysis, new kernel-based data classifiers) as well as drug discovery projects against specific targets.
Career highlights
I gained my Ph.D. (supervisor Prof. Peter Murray-Rust) in X-ray Crystallography, computational chemistry and Organic Synthesis from the University of Stirling.  One of the highlights was the first co-crystallisation of a reactant and product of a chemical reaction in a single crystal. 
At the Wellcome Foundation I guided the development of the Computer-aided Molecular Design group. This included Protein Crystallography, Molecular Transport properties and Electrochemistry.  I designed the GASP and GOLD computer programs (a BBSRC funded grant, which has over 4000 citations) which are used extensively in the pharmaceutical industry, I am a co-inventor of Zomig (a drug for migraine with ca. $6B in sales) and invented two other compounds that have entered Phase-2 clinical development. 
I then became Vice President for Collaborative Research at Tripos Inc., a biotechnology company in St. Louis Mo. I assisted in setting up three biotechnology companies (Arena Pharmaceuticals, Phase-1 Molecular Toxicology and Signase).  I obtained and directed a significant BBSRC grant of with University College London (discovering activators of soluble guanylate cyclise and working with The Technology Partnership to develop the Baseplate robot) and managed collaborative research and contract research in drug discovery with many large Pharmaceutical companies. Two of the research programs have compounds in early stage studies in Obesity and Artherosclerosis. 
In 1999 I moved to the University of Cambridge as Director of the Unilever Centre for Molecular Sciences Informatics, a new institute as part of the Chemistry department, which I have built to over fifty research scientists.  I have published over 150 papers, have numerous patents and am regularly invited to present plenary and other invited lectures. I have a number of compounds currently in human clinical studdies in Addenbrokes.
I have served as deputy chairman of Lhasa Ltd., on the Science Advisory Board of a number of biotechnology companies and international academic advisory and grant awarding bodies (Netherlands Genomics Initiative, NIH Roadmap), on the editorial board of Journal of Chemical Information and Modelling and the Encyclopaedia of Computational Chemistry, a fellow of the Royal Society of Chemistry and a member of the publication board and chair of the IT committee, an honorary fellow of the American Association for Cancer Research and a Fellow of Clare College Cambridge. I have been a consultant to Pfizer, Teva, IDBS, Tripos, Unilever, AstraZeneca, Boehringer Ingelheim, Lhasa Ltd. Inpharmatica, Tripos, Pharmacia, Arrow Therapeutics. I have additionally received over £10M in grants over the last ten years, from EPSRC, BBSRC, DTI, MRC and Pharmaceutical and software companies.
Teaching
I provide a lecture course to second year students on molecular informatics.  I supervise PhD students in the Unilever Centre here in Cambridge, and examine 3-4 PhD theses each year.
We generally run two conferences each year.  e.g.'in silico toxicology' and workshops on molecular dynamics, Big data and e-science.
Lectures
In 2013-14 I have given Lectures in the USA, India, China, Singapore and European countries. I was awarded a 2013-14 Novartis Chemistry lectureship, enabling five lectures worldwide.
Funding
The Unilever Centre for Molecular Sciences Informatics has received substantial support from Unilever including an established chair of Molecular Informatics, three lecturers and teaching and research costs (1999-2014) and continues with substantial support for directed research projects. Much of our funding comes from Academic/Industrial collaborations, with many pharmaceutical, chemical and software companies supporting our research. Research councils support a variety of fundamental scientific projects. This year (2013-14), staff in the Unilever Centre have receivedabout £3M in funding from Research councils, charities and industry.
Further Funding Information
We receive funding from most research councils, the EU, charities and companies. We thank them all and are very grateful to all our funders, particularly Unilever.
Publications
Verifying the fully "Laplacianised" posterior Naive Bayesian approach and more
HY Mussa, D Marcus, JB Mitchell, RC Glen – Journal of Cheminformatics
(2015)
7,
27
Predicting drug metabolism: Experiment and/or computation?
J Kirchmair, J Kirchmair, AH Göller, D Lang, J Kunze, B Testa, ID Wilson, RC Glen, RC Glen, G Schneider – Nature Reviews Drug Discovery
(2015)
14,
387
Predicting drug metabolism: experiment and/or computation?
J Kirchmair, AH Göller, D Lang, J Kunze, B Testa, ID Wilson, RC Glen, G Schneider – Nat Rev Drug Discov
(2015)
14,
387
Design, characterization, and first-in-human study of the vascular actions of a novel biased apelin receptor agonist
AL Brame, JJ Maguire, P Yang, A Dyson, R Torella, J Cheriyan, M Singer, RC Glen, IB Wilkinson, AP Davenport – Hypertension
(2015)
65,
834
Visual analysis of missing data - To see what isn't there
SJ Fernstad, RC Glen – 2014 IEEE Conference on Visual Analytics Science and Technology, VAST 2014 - Proceedings
(2015)
249
A multi-label approach to target prediction taking ligand promiscuity into account.
AM Afzal, HY Mussa, RE Turner, A Bender, RC Glen – Journal of Cheminformatics
(2015)
7,
24
Cheminformatics Research at the Unilever Centre for Molecular Science Informatics Cambridge
JE Fuchs, A Bender, RC Glen – Molecular Informatics
(2015)
n/a
Metrabase: a cheminformatics and bioinformatics database for small molecule transporter data analysis and (Q)SAR modeling
L Mak, D Marcus, A Howlett, G Yarova, G Duchateau, W Klaffke, A Bender, RC Glen – Journal of Cheminformatics
(2015)
7,
31
Extending in silico mechanism-of-action analysis by annotating targets with pathways: application to cellular cytotoxicity readouts.
S Liggi, G Drakakis, A Koutsoukas, I Cortes-Ciriano, P Martínez-Alonso, TE Malliavin, A Velazquez-Campoy, SC Brewerton, MJ Bodkin, DA Evans, RC Glen, JA Carrodeguas, A Bender – Future Med Chem
(2014)
6,
2029
Target Fishing: A Single-Label or Multi-Label Problem?
AM Afzal, HY Mussa, RE Turner, A Bender, RC Glen –
(2014)