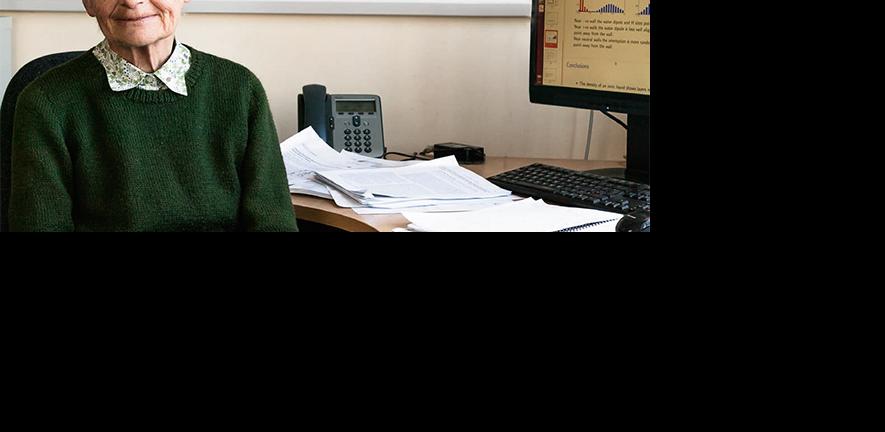 Professor Lynden-Bell at her desk in the department, Easter Term 2016.
The purpose of these pages is to highlight the achievements and successes of women working at all levels in the Department of Chemistry.  
Dr Ruth Lynden-Bell, Prof Emerita of Queen's University Belfast
We asked Ruth, an alumna of the department and a long-standing visiting professor, how it felt to be a woman chemist in the 1950s and how motherhood impacted on her work.
We were not surprised to hear that when Ruth became a chemistry graduate student she was was probably the only one in the department.  Ruth explains, "I stayed at Newnham College, where I'd been an undergraduate, so I had a lot of friends who where doing PhDs, although not in chemistry. For me the women's college provided a very good support and was a very different environment from the department." After Ruth's first child was born she changed the direction of her career: "I started as an experimental spectroscopist in NMR.  But in Sussex I did move to being entirely a theorist. The great advantage about being a theorist is that you can put it down at three o'clock or whenever you have to go home. 
---
Dr Silvia Vignolini, Lecturer and Group Leader
Silvia says she has always preferred studying science and maths over other subjects,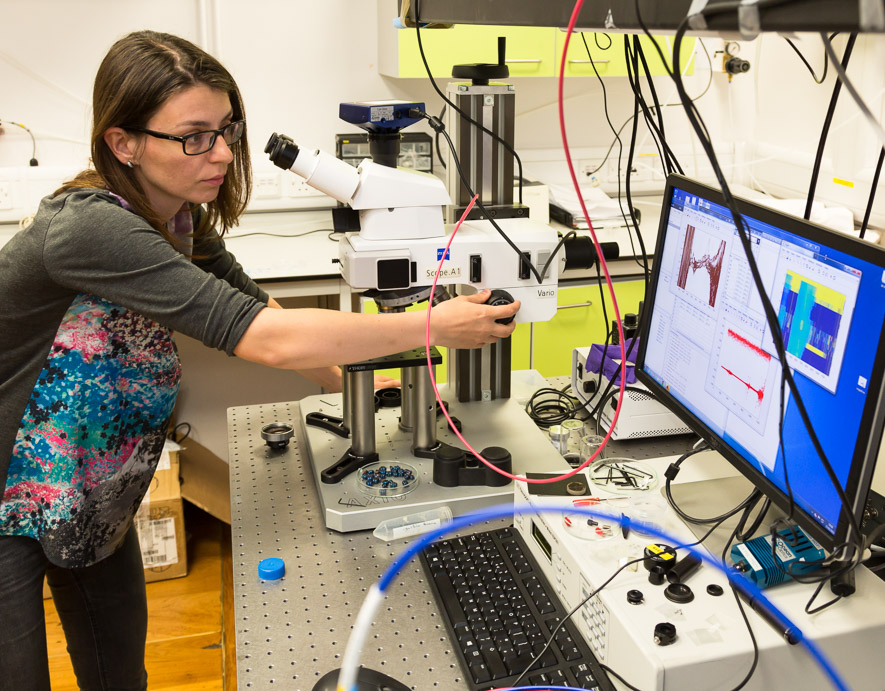 so she concentrated on science in Florence, Italy, where she went to high school.
This preference for science developed into a lifelong passion as a result of an unusual assignment from a particularly inspirational Chemistry teacher.  He brought a big pile of books into class and told everybody to choose one to read and report on. 
From this pile of books, Silvia ended up reading A Brief History of Time by Stephen Hawking.  As she read the book, she became inspired and frustrated in turn, because the science in the book was at a much higher level than she had been taught so far.​
---
Dr Deborah Longbottom, Head of Graduate Education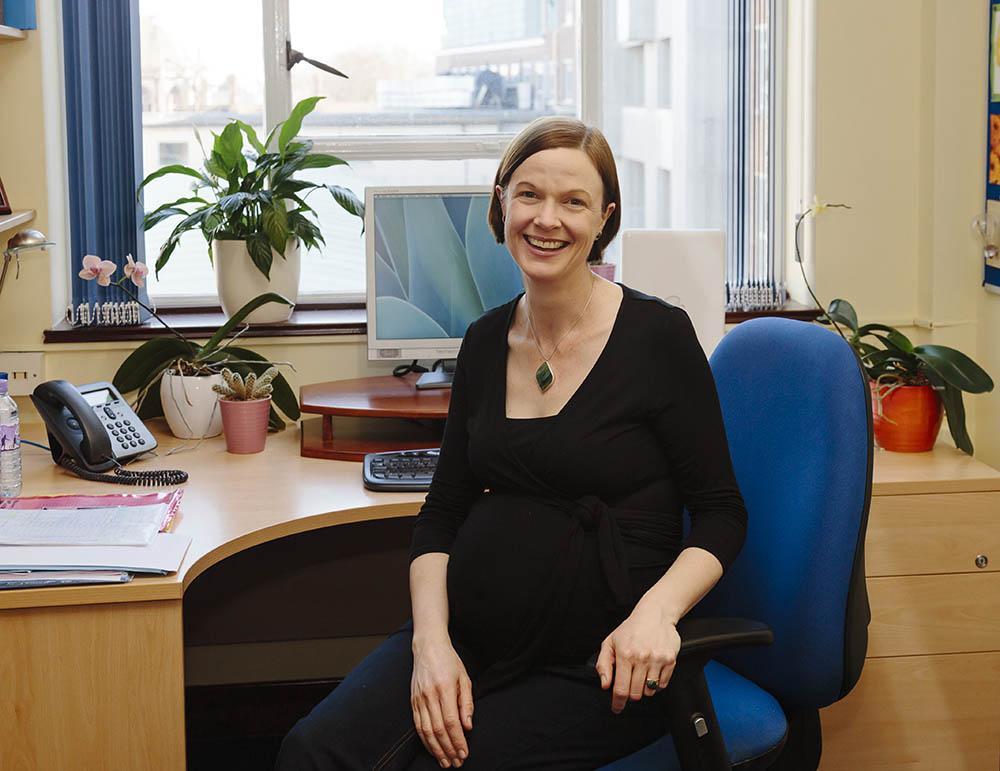 An inspirational female Chemistry teacher at school fuelled Dr Deborah Longbottom's interest in both science and teaching and encouraged her to study Chemistry at University.  Whilst there (Durham), Deborah also became interested in research and went on to complete her PhD in Cambridge, then moved as a postdoc to The Scripps Research Institute in San Diego to pursue further research into both organic synthesis and methodology.
---
Professor Melinda Duer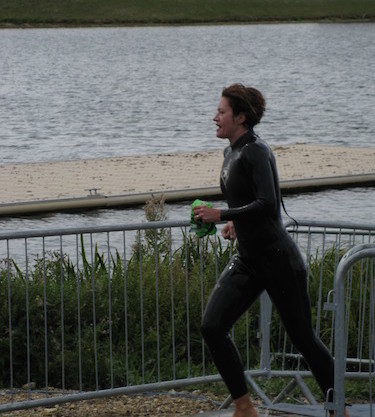 As a Royal Society Research Fellow at the start of her scientific career, Dr Melinda Duer had a revolutionary idea. She wanted to perform pioneering experiments on bone with a Nuclear Magnetic Resonance spectrometer. 
As she didn't have access to this equipment, it wasn't until she met a German scientist with spare capacity for her experiments that she was able to follow her scientific convictions, with spectacular results.  Find out more about Melinda.

A message from Marita Walsh, Support Services Manager 
As a member of the Department of Chemistry's Athena SWAN committee, I fully support its aims to improve the recruitment, retention and progression of women in science, technology, engineering, maths and medicine (the STEMM departments).
We now identify and encourage suitable candidates from within the Department and externally to apply for vacancies, with the goal of having credible female candidates on all shortlists. 
We ensure all staff who are involved in recruitment and interviews have Equality & Diversity training, and we've also introduced exit questionnaires to enable us to identify why researchers leave. 
We have developed and improved our flexible working scheme to improve the support we give to staff with families and/or caring responsibilities, and we strongly encourage all groups and committees to schedule meetings and talks during core hours to provide for a better work/life balance for everybody.
More and more members of our Department are receptive to and engaged in this process, because they can see how these positive results are making the entire Department an even better place to do some of the best research in the world. 
 Above right:  Graduate student Rosemary Freer in the Vendruscolo Group (left) talks with Support Services Manager Marita Walsh.