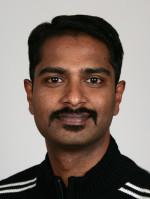 Synthesis, polytypism, and dehydration behaviour of nitrate-intercalated layered double hydroxides of Ca and Al
– New Journal of Chemistry
Polytypism in Alumite-like Layered Double Hydroxides of M (Zn2+, Ni2+) and Al: A Structural Transformation from Monoclinic to Orthorhombic Symmetry
– Crystal Growth & Design
Hydration-induced interpolytype transformations in the bayerite-derived nitrate-intercalated layered double hydroxide of Li and Al
– Journal of Solid State Chemistry
Synthon Approach to Structure Models for the Bayerite-Derived Layered Double Hydroxides of Li and Al.
Structure refinement of bayerite derived Li and Al layered double hydroxides: A structural synthon approach
– ABSTRACTS OF PAPERS OF THE AMERICAN CHEMICAL SOCIETY
Reappraisal of Polytypism in Layered Double Hydroxides: Consequences of Cation Ordering in the Metal Hydroxide Layer
– Crystal Growth and Design
Structure models for the hydrated and dehydrated nitrate-intercalated layered double hydroxide of Li and Al.
DFT Study of Polymorphism in Al(OH)3: A Structural Synthon Approach
– Zeitschrift für anorganische und allgemeine Chemie
Layered Double Hydroxides: Proposal of a One-Layer Cation-Ordered Structure Model of Monoclinic Symmetry.
Structure of the Chloride- and Bromide-Intercalated Layered Double Hydroxides of Li and Al - Interplay of Coulombic and Hydrogen-Bonding Interactions in the Interlayer Gallery
– European Journal of Inorganic Chemistry