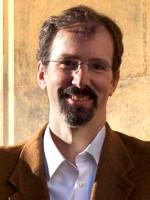 In the last 15 years our research has been focused on the development of methods of characterising the structure, dynamics and interactions of proteins in previously inaccessible states. These methods are based on the use of experimental data, in particular from nuclear magnetic resonance spectroscopy, as structural restraints in molecular dynamics simulations. Through this approach it is possible to obtain information about a variety of protein conformations, as for example those populated during the folding process, and about protein interactions in complex environments, including those generating aggregate species that are associated with neurodegenerative disorders such as Alzheimer's and Parkinson's diseases.
More recently, these studies have led us to investigate the physico-chemical principles of proteins homeostasis and their application to the development of therapeutic strategies against neurodegenerative diseases. Starting from the observation that proteins are expressed in the cell at levels close to their solubility limits, we are developing approaches to prevent or delay misfolding disorders based on the enhancement of our quality control mechanisms against protein aggregation.
Publications
Single amyloid aggregates chemical and structural analysis by infrared nanospectroscopy
– EUROPEAN BIOPHYSICS JOURNAL WITH BIOPHYSICS LETTERS
Mechanisms of Amyloid-beta 42 oligomer formation from kinetic analysis
– EUROPEAN BIOPHYSICS JOURNAL WITH BIOPHYSICS LETTERS
Protein homeostasis of a metastable subproteome associated with Alzheimer's disease.
– Proceedings of the National Academy of Sciences of the United States of America
Selective targeting of primary and secondary nucleation pathways in Aβ42 aggregation using a rational antibody scanning method.
Phage display and kinetic selection of antibodies that specifically inhibit amyloid self-replication.
– Proceedings of the National Academy of Sciences of the United States of America
Amyloid-like Fibrils from an α-Helical Transmembrane Protein
Structural basis of synaptic vesicle assembly promoted by alpha-synuclein (vol 7, 12563, 2016)
The rnf168 paralog rnf169 defines a new class of ubiquitylated histone reader involved in the response to dna damage
Structural Characterization of the Early Events in the Nucleation-Condensation Mechanism in a Protein Folding Process
– Journal of the American Chemical Society
Emergence and evolution of an interaction between intrinsically disordered proteins