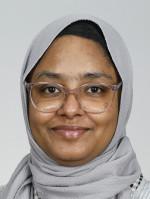 Formation of new crystalline qtz-[Zn(mIm)2] polymorph from amorphous ZIF-8.
– Chemical Communications
Surface reduction in lithium- and manganese-rich layered cathodes for lithium ion batteries drives voltage decay.
– Journal of materials chemistry. A
Forced Disorder in the Solid Solution Li3P–Li2S: A New Class of Fully Reduced Solid Electrolytes for Lithium Metal Anodes
Generation of intense phase-stable femtosecond hard X-ray pulse pairs.
– Proc Natl Acad Sci U S A
Hidden phases and colossal insulator-metal transition in single-crystalline T-Nb2O5 thin films accessed by lithium intercalation
In3+ doped ZnGa2O4 nanoparticles: Difference in the luminescence properties upon optical and electrical excitations
– Journal of Alloys and Compounds
Nanostructured cathode materials for Li-/Na-ion aqueous and non-aqueous batteries
A brief review on the effect of preparation conditions on magnetic properties of some A2MMnO6 (A = La, Eu and Y; M = Mg, Co, Ni) type perovskites
– Journal of Chemical Sciences
Li and Na-ion diffusion and intercalation characteristics in vertically aligned TiS2 nanowall network grown using atomic layer deposition
– Materials Research Express
Strong Effect of B‑Site Substitution on the Reactivity of Layered Perovskite Oxides Probed via Isopropanol Conversion