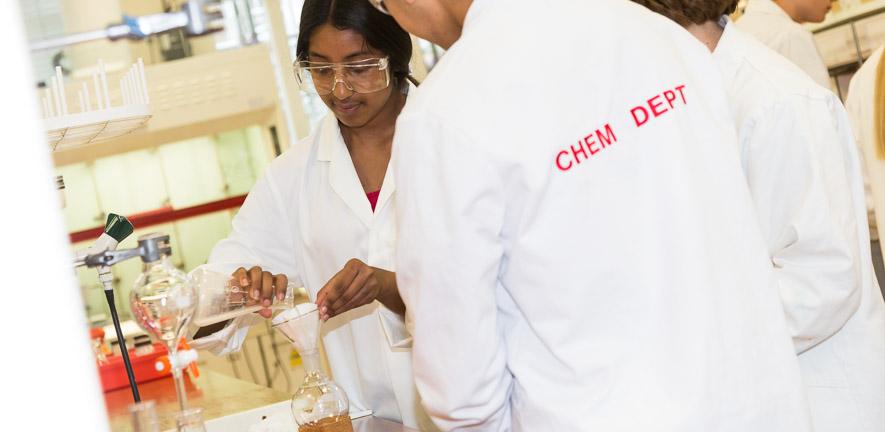 Study at the University of Cambridge Department of Chemistry
World-class teaching
We offer world-class teaching in one of the most beautiful university towns in the world.  
To get an idea of the types of courses on offer, visit our teaching pages for existing students.  
To  study Chemistry as an undergraduate student, you would apply to study Natural Sciences and eventually specialise in Chemistry.  
World-class research
The Department of Chemistry is regularly ranked among the top five Chemistry Departments in the world.  We offer a world-class research environment to students who would like to continue their studies after obtaining their first degree.
To find out more about whether a PhD or Masters is for you, visit our Graduate Admissions pages.