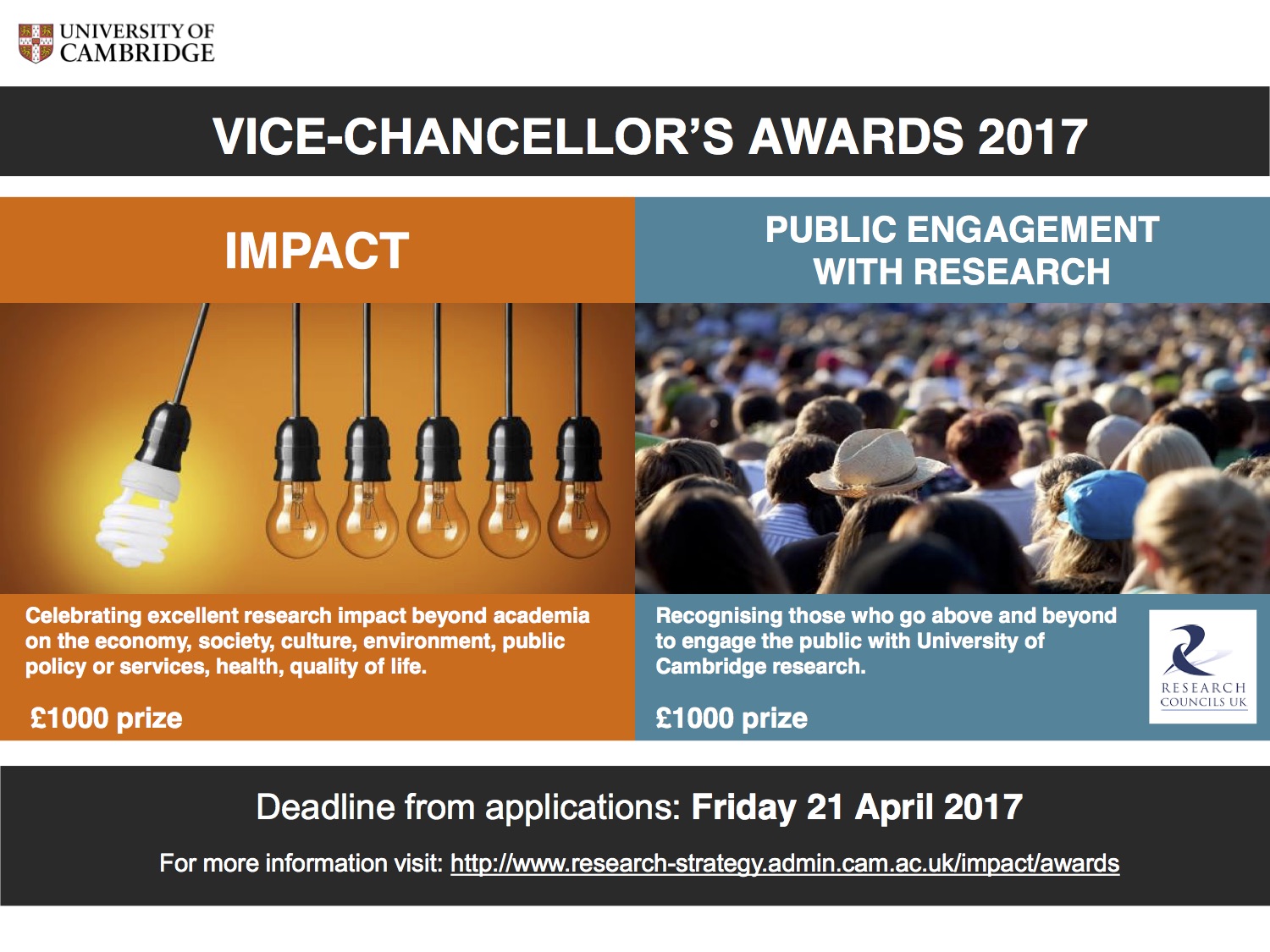 Image courtesy University of Cambridge
Applications for the second Vice-Chancellor's Awards for Impact and Public Engagement with Research are now open. 
The Impact Awards were established to recognise and reward those whose research has led to excellent impact beyond academia. For the purpose of the Awards, 'impact' is understood  "an effect on, change or benefit to the economy, society, culture, public policy or services, health, the environment or quality of life, beyond academia."
The Public Engagement Awards recognise those who have dedicated their time and expertise to public engagement with research at the University of Cambridge? Candidates may have  undertaken an innovative project, brought research to a new audience, or worked creatively or collaboratively to raise the profile or impact of research.
The two Awards schemes are run in parallel, with a joint awards ceremony to be held on Thursday 13 July 2017. 
The application deadline for both schemes is Friday 21 April 2017.  Nominations are welcome from research staff across the University.