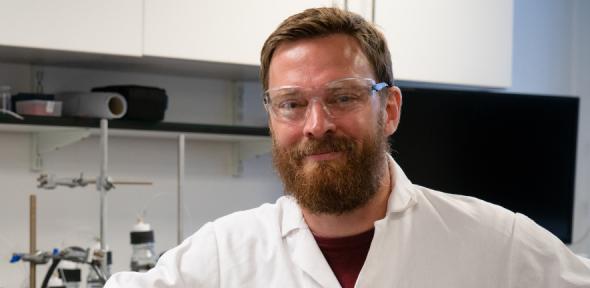 Courtesy Reisner Research Group
Researchers here have shown that hydrogen can be made using garden plants and river water, leading to hopes the green energy source could be manufactured without using fossil fuels.
Professor Erwin Reisner and a team of researchers have used plants collected from St John's College gardens and the River Cam to produce renewable hydrogen. The plants were used to produce photocatalysts - which absorb light and make energy - to drive a chemical reaction to turn the pollutants in the river water into hydrogen.
The findings have been published in Green Chemistry in a paper co-authored by Professor Reisner and group members Dr Demetra S Achilleos and Hatice Kasap.
Leaves from snowdrops, a yew tree, a silk tassel bush, and from shrubs were heated in a furnace at 200-300°C to make powdered photocatalysts before sunlight and river water were added to create bubbles of hydrogen.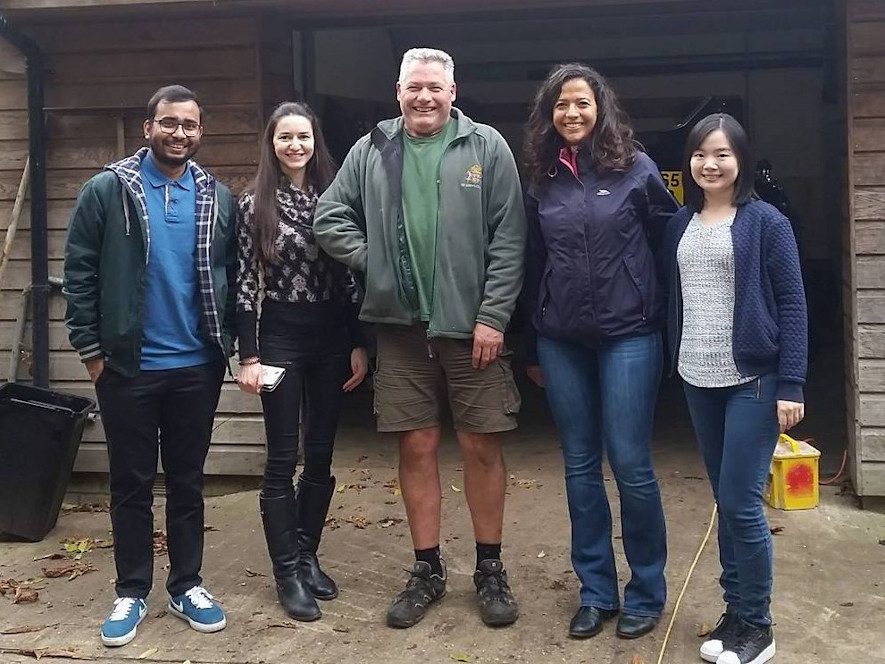 Reisner group members PhD student Arjun Vijeta, postdoc Demetra Achilleos, PhD student Hatice Kasap, and undergrad student Ailun Huang stand with St John's College gardener Shaun Mayes (middle) on the day they collected the plants for the study.
Professor Reisner said the findings show that photocatalysts that produce hydrogen can, in principle, be made very cheaply. Hydrogen has been dubbed the world's 'most promising green technology' because it releases no carbon emissions and could be used to replace fossil fuels. Hydrogen is currently made using fossil fuels, so finding a cheap and efficient alternative way to create hydrogen would unlock its power as a powerful green alternative in the fight against climate change.
Professor Reisner said: "Hydrogen is currently made primarily from fossil fuels by the petrol chemical industry, so it is important to find an alternative way of producing it sustainably. This sunlight-driven process uses a photocatalyst material made from plants to produce renewable energy from untreated water and shows the potential to produce low-cost and sustainable hydrogen. It is not currently efficient enough to make it commercially and there are many obstacles to overcome, but its simplicity and scalability is inspiring for future work."
The plants were collected from the College grounds with the help of gardener Shaun Mayes, who expertly identified each species, and Arjun Vijeta, a PhD Chemistry student at St John's, and other Reisner group scientists. The team used leaves from snowdrops (Galanthus nivalis), a yew tree (Taxus baccata), a silk tassel bush (Garrya elliptica) and a shrub called oleaster (Elaeagnus X. ebbingei). Leaves from an olive tree from Cyprus were also used, and cotton wool and a cotton t-shirt bought in Cambridge.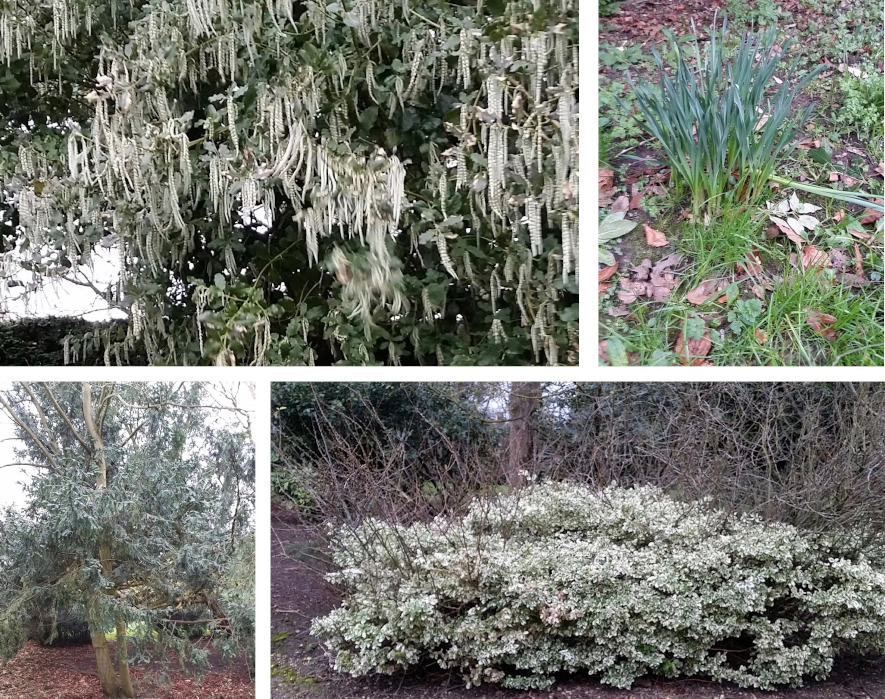 Plants used in the study from the College gardens were (clockwise from top left): a silk tassel bush, snowdrops, oleaster and yew tree. Credit: Demetra Achilleos.
The main substance in plants is cellulose – the most common compound on earth – which is also found in cotton. Cellulose acts as a precursor to allow the chemical reaction needed to produce hydrogen to take place. Lignin, the second most common organic substance on earth, is also a component of plants.
Professor Reisner explained: "The cotton t-shirt was a very good precursor to make the photocatalyst. When it came to the plants, the more lignin there was in there, the worse the performance was. So you can really look at the plant composition to predict how good the performance of our solar-driven system is; that was really one of the significant outcomes of the study."
The pollutants in the River Cam played a pivotal part in the process. Professor Reisner explained: "This method sustainably used waste in the river water to produce hydrogen."
The researchers now plan to use the materials produced from plants for different kinds of chemical transformations and to convert other waste – specifically biomass and plastic – more broadly.
Professor Reisner is the academic lead for the Cambridge Creative Circular Plastics Centre (CirPlas), which combines efforts of 10 research groups in 8 departments to look at different ways to convert plastics into useful products.
A film released on World Environment Day on 5 June 2020 shows more about its work:
Permission to reprint this article has been granted by St John's College. The original article first appeared on the St John's College website and can be viewed here.