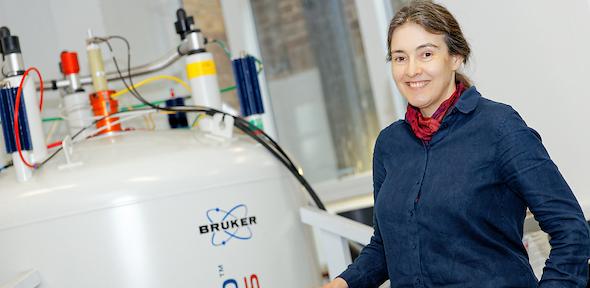 Professor Dame Clare Grey, who co-founded Nyobolt, courtesy University of Cambridge
In July 2022 Chemistry spin-out Nyobolt announced the initial close of £50 million funding in its Series B round which will enable it to enter a stage of manufacturing at scale.
The ultra-fast charging battery solution developed by Nyobolt, co-founded by Professor Dame Clare Grey, drastically decreases charge time from hours to minutes, maximising uptime and productivity. Nyobolt's technology will lead the world towards transport decarbonisation, by erasing the greatest barrier preventing drivers from going electric – charge anxiety. The technology is applicable for devices ranging from home appliances to electric vehicles and industrial robotics, improving performance and revolutionising energy storage markets, and will provide a sustainable solution supporting the transition to net zero in multiple sectors.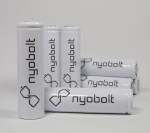 The investment and future collaboration between Nyobolt and H.C. Starck will ensure security in the supply of tungsten, a key component of Nyobolt's technology. The funding will enable Nyobolt's first materials manufacturing plant in the UK, as well as expansion of the US cell engineering facility and the teams' growth across the globe, establishing Nybolt's market presence by launching the manufacture of millions of units as early as 2023.
"Our world is very dictated now by the time it takes to charge our portables and how near to a socket we are - if we can rethink that, then it's game changing," says Grey, who is also Nyobolt's Chief Scientist.
Nyobolt's technology builds on a decade of battery research led by Yusuf Hamied Department of Chemistry scientist Professor Grey, who was appointed as Dame Commander of the Order of the British Empire in the Queen's Platinum Jubilee Honours list for her services to science, marking her extensive contributions to the battery industry and its pivotal role for a more sustainable world.