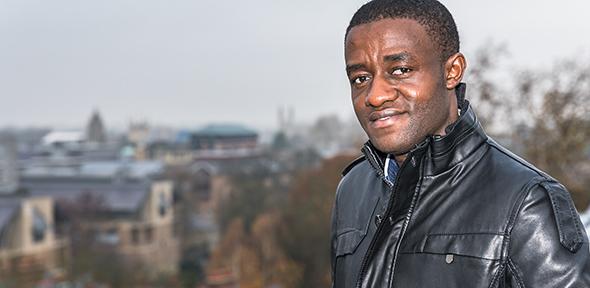 Tuesday, November 26, 2019
Chemistry PhD student David Izuogu is one of a team of researchers whose new anti-counterfeit technology has won them an entrepreneurship award. 
Aiming to combat fake goods and components, their fledgling business IsoTagiT uses advanced molecular tags to identify counterfeits – from medical, aircraft and marine components, pharmaceuticals and electronic devices to designer handbags and even bank notes.
The team's solution – which has just won it the 2019 Trinity Bradfield Prize – combines blockchain, organic chemistry and spectroscopy to create a unique signature, which is stored securely and makes authentification available to all.
Counterfeiting is not only a huge illegal industry across the pharmaceutical, electronics, fashion, currency, art and chemical sectors but it also poses substantial threats to public health. Fake pharmaceuticals, counterfeit medical devices and semi-conductors used in the military and aviation industry have all been identified in recent years.
David Izuogu, a PhD student here who is using computational techniques to investigate materials for quantum computers, spintronics and information storage, said that counterfeiting was much more than the purely financial problem it is often perceived to be. 
"Brands losing money is one aspect," he says, "but counterfeits within the pharmaceutical and electronic sectors pose genuine, global safety concerns. Indeed, the WHO estimates 1 in 10 medical products in developing countries are illegitimate, contributing to hundreds of thousands of deaths a year.
"And within electronics, illicit semiconductors have infiltrated legitimate supply chains of the military, aviation and medical sectors, and the development of autonomous cars highlights the absolute need for semiconductors of known provenance; component failure in any of these sectors would be catastrophic."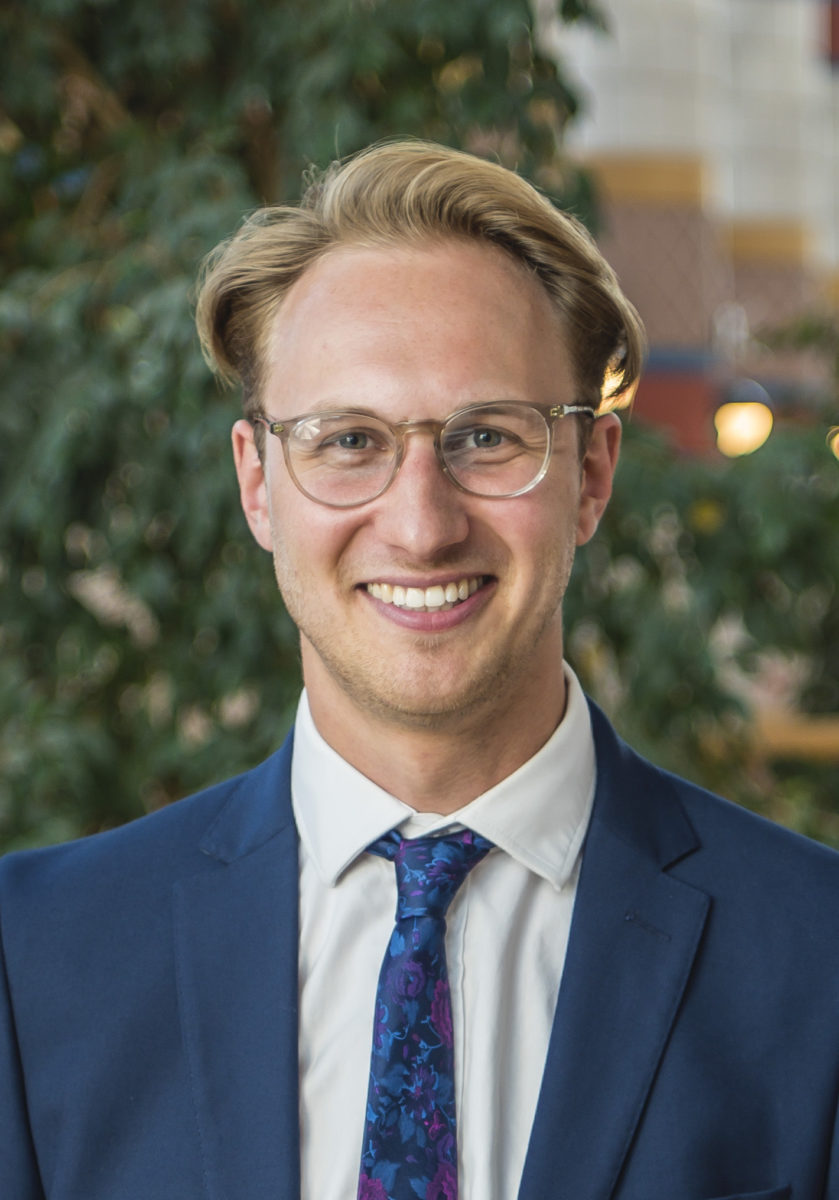 Fellow Cambridge PhD student Ben Woodington adds: "Once the technology has been implemented in a supply chain, anyone will be able to take a scan of our tiny tag – the IsoTag – which will be referenced against a secure digital record. It will return a result telling you exactly what that item is, its provenance and whether it is real.
"With the prize money we intend to secure the intellectual property of the underlying technology as well as continuing our development towards implementation."
The Trinity Bradfield Prize, established in 2018 by Trinity College and The Bradfield at Cambridge Science Park, is open to students and researchers who are keen to pursue early-stage ideas and commercialise their research. At least one member of each team must be at the University of Cambridge.
This year the competition attracted 88 entries, presenting a challenge to the judging panel – Sir Gregory Winter, Nobel Laureate and former Master of Trinity; entrepreneurs and business angels, Robert Swann and Graham Simister, and Kerry Baldwin, Partner in IQ Capital. 
Technology and business specialist on the IsoTagiT team, Puneet Goenka, said: 'It's an honour to have been awarded this prize and a validation of the research done by our team. We are excited to the potential of our solution for wider industry adoption.'
The IsoTagiT team receives £10,000 and a tailored programme of mentoring at the Bradfield Centre at Cambridge Science Park.