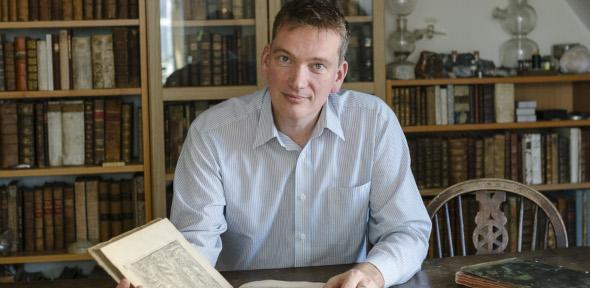 Dr Peter Wothers, courtesy Chemistry Photography
Join us in person at St Catharine's College, or via a live stream link on YouTube, to hear Dr Peter Wothers discuss how Jane Marcet defied the prejudices of her time and published a book about chemistry for women.
In 1806 Jane Marcet published Conversations on Chemistry, Intended More Especially for the Female Sex. Learn about the book's impact on the rigidly all-male scientific establishment of the time, in a lecture which brings together Dr Wothers' dual interests in the history of science and in rare and unusual chemistry books.
The lecture will be held on Saturday the 11th of February in the comfortable and spacious McGrath Theatre at St Catharine's College, Cambridge, and online. Fittingly, the 11th of February is also the UN International Day of Women and Girls in Science. The lecture will last one hour and will be followed by a chance to catch up with former colleagues at a drinks reception, as well as a private viewing of some of Peter's rare books and manuscripts. All are welcome to attend the lecture in person or by live stream, and registration is free. Register now to attend in person or online.