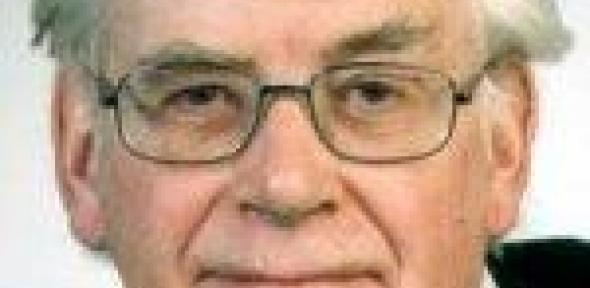 Image courtesy Department of Chemistry Photography
Thursday, November 10, 2016
Many Department of Chemistry alumni and former staff members will remember with great affection Ian Smith, who died on Tuesday 8 November.
Ian was a superb kineticist. He made fundamental contributions to the subject, with important applications of his work in combustion, astrochemistry and atmospheric chemistry.  He was among the first to exploit and develop new spectroscopic techniques and combinations of techniques to measure rate and state-to-state data for elementary processes. 
Ian matriculated at Christ's College in 1957 and stayed on for his PhD.  He was a lecturer in the Department of Chemistry until 1985, when he moved to the University of Birmingham where he was Head of the School of Chemistry between 1989 and 1993 and Mason Chair of Chemistry 1991.
On retirement Ian returned to Cambridge and remained very active in the department, and internationally, until a couple of years ago.
Ian's family write:  "We have lost a kind and loyal family man, an exceptional scientist and an enthusiastic cricketer.  We miss his caring heart, his sharp mind and his cheeky humour."  The family have set up an email address, ianmemoriam@gmail.com to send and receive messages about his passing.  
A memorial service was held on Saturday, 19 November at St Mark's Parish Church, Barton Road, Cambridge CB3 9JZ.  Donations to Children in Need are requested in lieu of flowers.