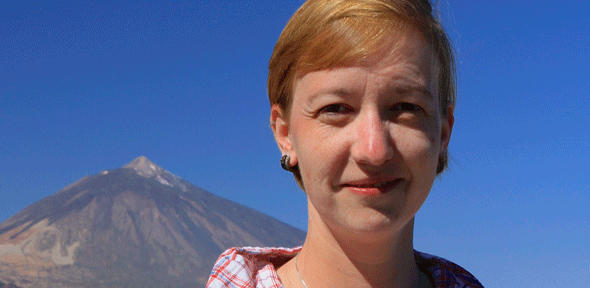 Courtesy: School of Earth and Environment, The University of Leeds
Wednesday, October 11, 2017
Dr Anja Schmidt has been awarded the Arne Richter Award for Outstanding Early Career Scientists of the European Geosciences Union (EGU).
Anja has newly joined the department this term as an Interdisciplinary Lecturer jointly affiliated with the Departments of Chemistry and Geography.  Anja combines expertise in atmospheric science, climate modelling and volcanology to advance the current understanding of volcanic impacts and hazards.    
The prizes will be given at the EGU General Assembly in Vienna next April.
The EGU Awards & Medals recognise eminent scientists for their outstanding research contribution in the Earth, planetary and space sciences, and identifies the awardees as role models for the next generation of early career scientis to foster geosciences research.