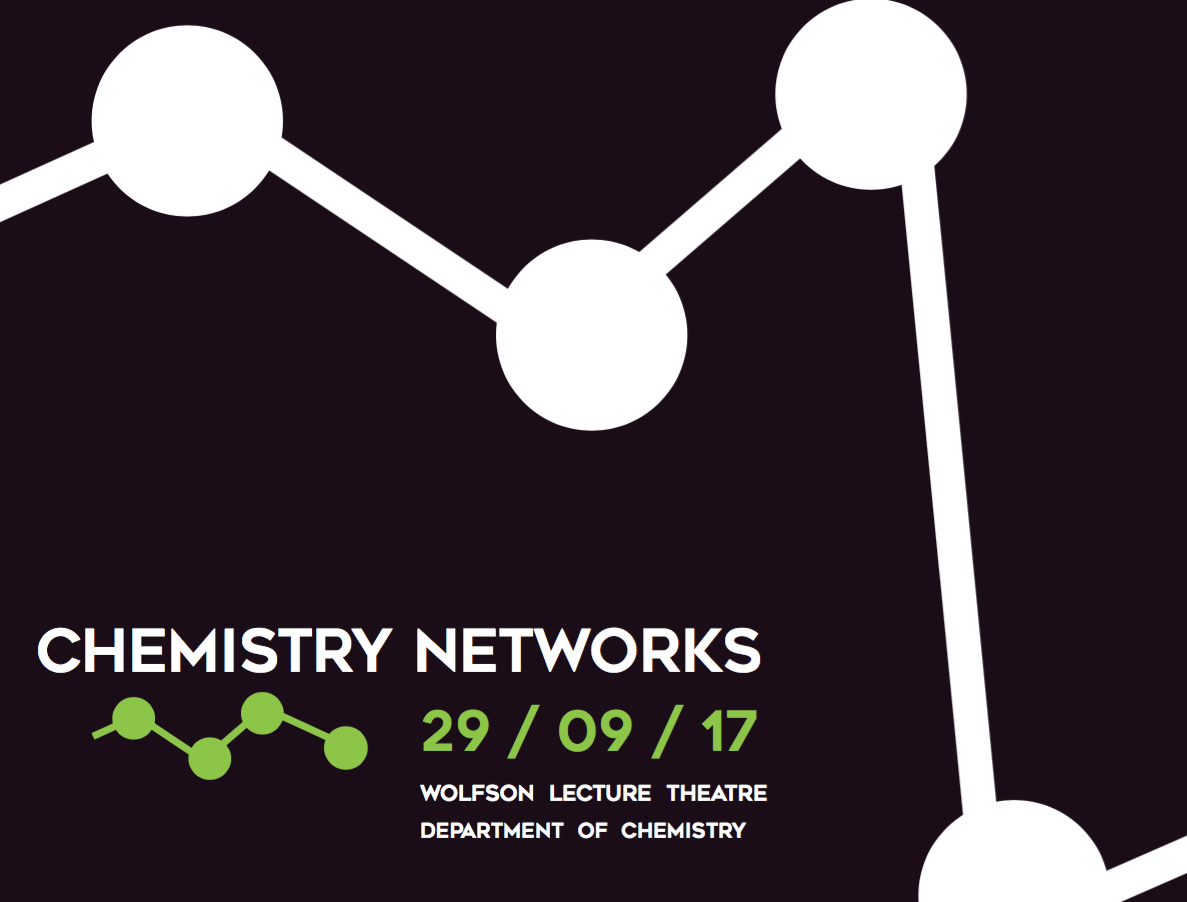 Image courtesy Department of Chemistry
The Department of Chemistry is delighted to invite you to get to know us better at the annual Chemistry Networks Event on Friday 29 September.
During the afternoon, you will get an overview of the department and our science, with talks from the Head of Department, the Chairs of all our Research Interest Groups (RIGs) and student winners from the week's Departmental Graduate Symposia.
To close the day, there will be a drinks reception, at which our students and postdocs will present posters in all scientific areas and you will have the opportunity to mingle with us in an informal setting.
Attendance is free, but we request that you register in advance.
Schedule for the day:
13.30 Overview of the Department: Professor John Pyle, Head of Department
13:45 The Biological RIG: Dr Finian Leeper, Chair of the Biological RIG
14:00 The Materials RIG: Professor Jonathan Nitschke, Chair of the Materials RIG
14:15 The Physical RIG: Professor Rod Jones, Chair of the Physical RIG
14:45 The Theory RIG: Professor David Wales, Chair of the Theory RIG
15:00 Tea & Coffee 
15:45 Student Prize Winner Talks
17:00 Reception and Poster Session 
Event Address: Wolfson Lecture Theatre, University Chemical Laboratory, Lensfield Road, Cambridge, CB2 1EW 
Please email aw534@cam.ac.uk for further information.