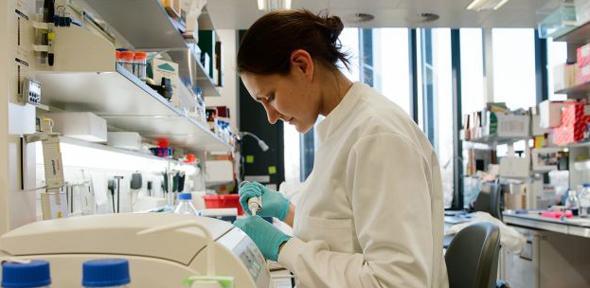 Friday, September 25, 2015
Applications are invited for a four-year PhD programme based in the Department of Chemistry at the University of Cambridge and the new AstraZeneca Global Research and Development Centre at Cambridge.
Purpose and details
The programme aims to educate and train the next-generation doctoral scientists in all aspects of cutting edge chemical synthesis and its applications in medicine and biology. 
Students awarded places on the programme can undertake two laboratory rotations prior to joining a group for the PhD research project OR can join a specific research group from the outset.
All students will have the opportunity to spend some time conducting research at the AstraZeneca Global Research and Development Centre in Cambridge.
All students will receive a tailored career development programme and an AstraZeneca-based project supervisor (in addition to a Chemistry based supervisor), designed to broaden their research and professional skills.
Deadlines
Five, 4-year PhD studentships per year are available for this programme, with two deadlines for applications.
1st deadline for applications:   15th November 2015; interviews December 2nd 2015
2nd deadline for applications:  15th January 2016; interviews late January 2016.
How to apply
You can apply at through the Department of Chemistry's Graduate Admissions pages.
You should complete the Supplementary Application Form that can be found in the section labelled How to apply for an MPhil or PhD in Chemistry.

In section 3 of this form (titled FUNDING PATHWAYS) please tick the following boxes:

RCUK Doctoral Training Award; CHESS Scholarship; AstraZeneca Chemistry PhD Programme and if applicable USA Gates Scholarship; Gates Overseas Scholarship and Cambridge Trusts funding.
Further questions
Any enquiries should be addressed to Professor Matthew Gaunt by email at cb775@cam.ac.uk