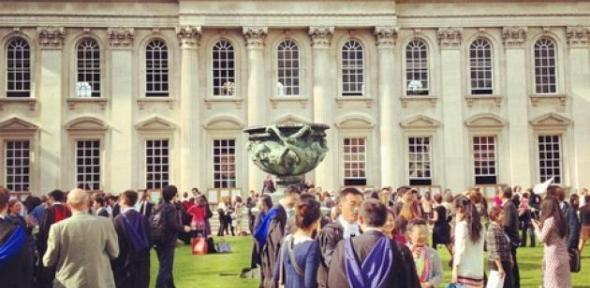 Image courtesy University of Cambridge Creative Commons License
Wednesday, August 10, 2016
Applications are now open for the Blavatnik Postdoctoral Fellowship Programme, which enables Israeli scientists of outstanding ability to pursue research in Cambridge, including the Department of Chemistry.
The Blavatnik Postdoctoral Fellowship Programme enables Israeli scientists of outstanding ability in the fields of Life Sciences, Physical Sciences and Engineering, to pursue their research in the University of Cambridge, while fostering a scholarly exchange and greater understanding between researchers in Britain and in Israel. Scholars interested in pursuing research in Chemistry should contact the appropriate Principal Investigator in their field of interest.
Fellowships are available to Israeli scholars applying for their first postdoctoral funding abroad. Fellows will receive an annual stipend of £30,000 and fellowships will be tenable for up to two years. Additional funding of up to £6,000 to support direct research costs including bench fees, conference attendance and visa fees will be available through the respective university departments. Further details will be communicated to successful applicants.
Applications for the 2017-2018 cohort opened on 1 August with a deadline of 7 November, 2016. For futher queries contact Blavatnik.fellowship@britishcouncil.org.il, using the subject line "Fellowships 2017".