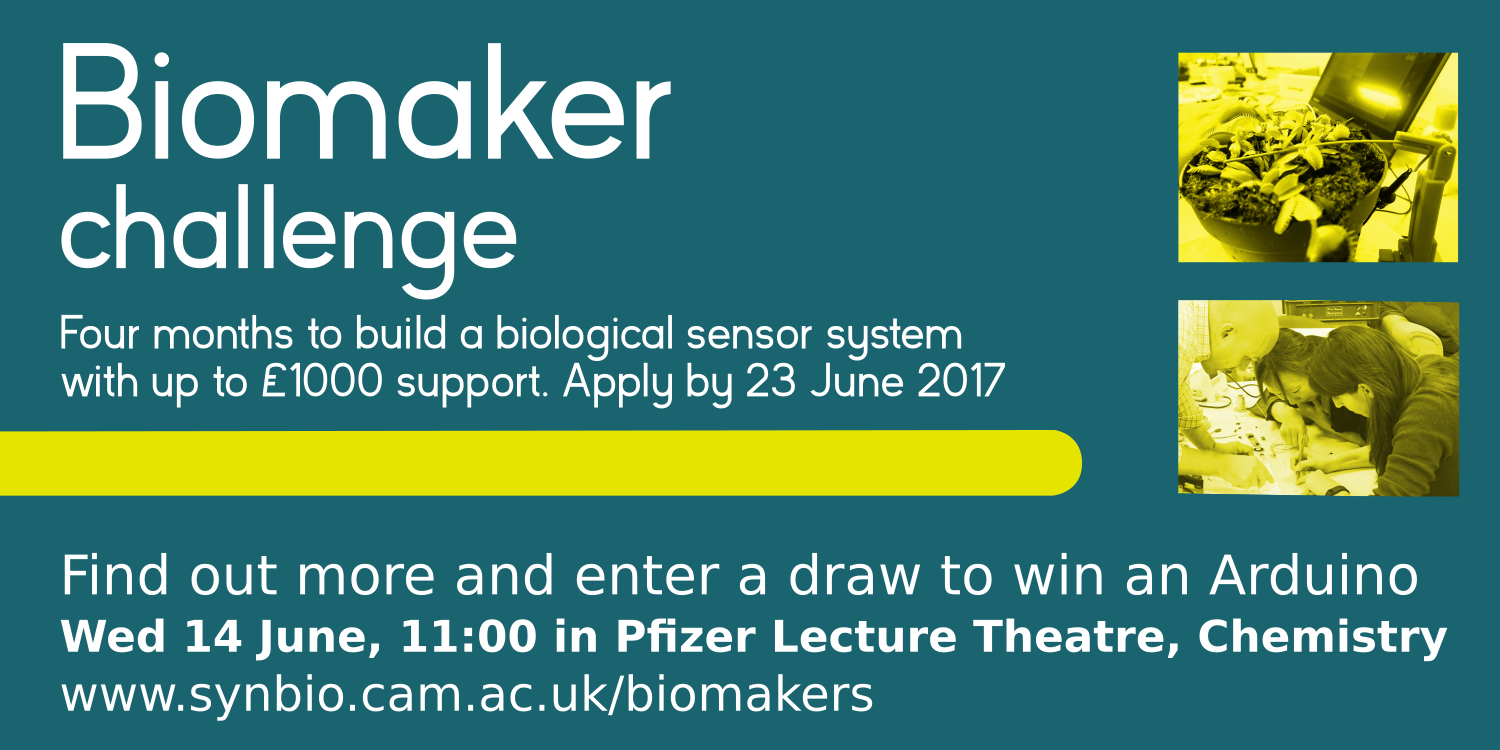 Image courtesy Biomaker challenge
Applications are due on 23 June for the Cambridge Biomaker challenge, a four-month programme challenging interdisciplinary teams to build low-cost sensors and instruments  for biology.
From colorimeters to microfluidics and beyond, organisers are looking for frugal, open source and DIY approaches to biological experiments.
The challenge is open to students and researchers in Cambridge and Norwich and has been organised by OpenPlant, the Synthetic Biology SRI and the CamBridgeSens SRN.
Participants will receive a Biomaker Toolkit and a discretionary budget worth up to £1000 for additional sensors, components, consumables and 3D-printing. Up to 50 grants will be awarded and all teams will exhibit their device at a Biomaker Fayre in early November, where prizes will be awarded in a variety of categories.
Applications are due by 23 June, and projects should be completed by 31 October 2017.  
Find more information at http://www.synbio.cam.ac.uk/biomakerchallenge or contact biomaker@hermes.cam.ac.uk with any enquiries.