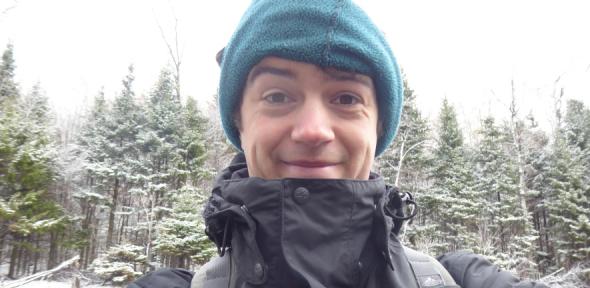 Sam Roberts in the days before PPE
Wednesday, October 7, 2020
Sam Roberts is one of over 100 University staff, and scientists from AZ and GSK "who juggled their jobs and sacrificed sleep" to volunteer at the Cambridge Testing Centre to boost Covid-19 testing.
Sam volunteered in the Centre, a collaboration between the University, AstraZeneca and GSK to improve local testing, for the last nine months. Here is his story:
"It was pretty humbling that up until I started at the Cambridge Testing Centre, despite my years of scientific training, I wasn't able to contribute to the fight against the virus. Our research group spent weeks discussing potential contributions that we could make both in the short term and long term. As part of these discussions my supervisor (Professor Sir Shankar Balasubramanian) was very encouraging when some of us asked to join the testing efforts.
"It was a real moral boost for me to do something useful. Testing is really important and I'm proud that I could help. It was also great to see something other than the inside of my one-bed flat and work with other scientists again. I live on my own so working with like-minded scientists was good for my mental health too.
"Working with volunteers from industry was eye opening. My background is in chemistry, so it was a great opportunity to meet lots of people from other disciplines and departments. I also had lots of interesting talks with people highlighting the commonalities and contrast between industry and academia."
All the volunteers said "they were simply fulfilling their duty as scientists."  This is something Cambridge can be proud of.
This article was adapted from the University of Cambridge website series "Unexpected Experiences", which also features scientists from the MRC Cancer Unit, CRUK, Sainsbury Laboratory, Cambridge Biorepository for Translational Medicine, and the Department of Physiology, Development and Neuroscience.