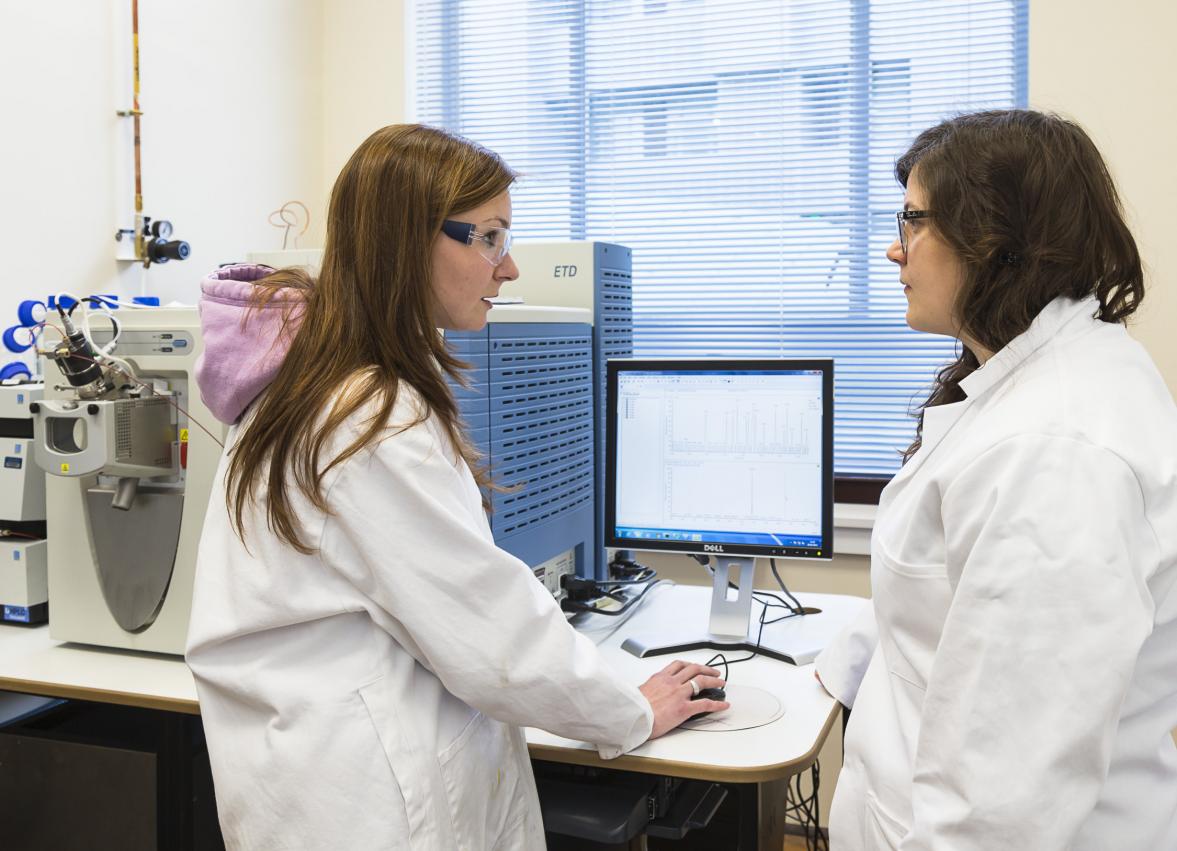 Safety in the department
Safe working practices
We believe that health and safety is essential to working life in the department and want to ensure that everyone visiting or working here is aware of their responsibility for safe working practices. 
When you join the department, you will receive the following as soon as practicably possible:
Health and safety induction
Safety handbook
Statement on safety regulations (you will need to sign this)
Protective clothing (eg, boots, lab coats, safety glasses, etc) if required
Information about the dispensing optician if you need prescription safety spectacles
It is your duty to:
Take reasonable care for your health and safety and for all other persons likely to be affected by your actions or omissions
Co-operate with the University and the department's safety officers to enforce health and safety measures
Comply with any request from the Head of Department to undergo a health check or monitoring that may be considered necessary in relation to your duties
Children and visitors
Children visiting must be under the immediate and close supervision of a responsible adult at all times.
Children are not allowed into labs or workshops under any circumstances.
Visitors must be accompanied at all times
Unauthorised persons (ie, persons who do not have authority to be a particular area by appointment or position) are not allowed into workshops or labs, and may not use tools, offices or other equipment
Security and avoiding theft
Although the department is occupied 24 hours a day, it is still vulnerable to petty theft. You can take the following steps to help yourself and others:
Lock doors and windows when leaving a room, especially outside normal working hours.
Secure or keep your personal belongings out of sight when you are in the department, especially laptops, bags, wallets and purses.
Lock your car or bicycle.
Don't let ANYBODY into the department unless they are known to you personally.  If they are legitimate, they will have their University ID card which will give them access!
The department will not accept responsibility for loss or damage to personal property on the premises.  Personal property is not covered by the University's insurance policy.
Please notify Reception if you lose or find any personal articles.
Report any vehicle being damaged or anyone acting in a furtive or suspicious way to Reception or the security staff immediately.
You can find out more on our Safety pages and on the University's web pages.