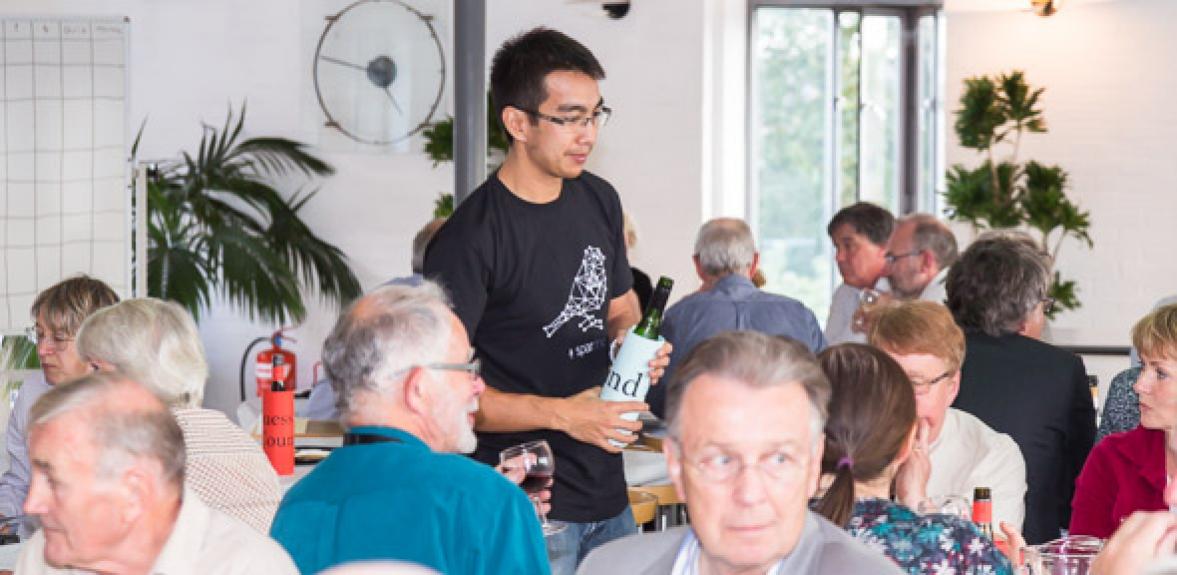 Cybercafé
Open for service from 9:30am to 3:45pm Monday - Friday (except bank holidays)
Located on the top floor of the Centre for Molecular Informatics.
Offers hot and cold drinks, soup, sandwiches and snacks.
Provides microwaves for your own food.
Hot and chilled food vending machines, also available outside the café's regular hours.
No lab coats, lab books or similar items that might be contaminated with chemicals.
Tea/coffee/biscuits/juices/cakes/light lunches for meetings can be organised, for detailscontact Alice Woodhouse (ext. 36313) or email catering@ch.cam.ac.uk.
Drinking water
Chilled drinking water is available in the Cybercafé and in most toilets from taps labelled 'D' for "Drinking".  
Never drink from the taps in the laboratories or unmarked taps in the toilets.
Cambridge Blue
A branch of Cambridge Blue Sandwiches, selling hot and cold drinks, sandwiches and snacks,  is located in the department lobby in front of the BMS Theatre 
Contact 01223 461123 for further information.
Local shops and restaurants
You can find many local shops, take aways and restaurants within walking distance of the department.