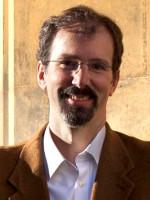 In the last 15 years our research has been focused on the development of methods of characterising the structure, dynamics and interactions of proteins in previously inaccessible states. These methods are based on the use of experimental data, in particular from nuclear magnetic resonance spectroscopy, as structural restraints in molecular dynamics simulations. Through this approach it is possible to obtain information about a variety of protein conformations, as for example those populated during the folding process, and about protein interactions in complex environments, including those generating aggregate species that are associated with neurodegenerative disorders such as Alzheimer's and Parkinson's diseases.
More recently, these studies have led us to investigate the physico-chemical principles of proteins homeostasis and their application to the development of therapeutic strategies against neurodegenerative diseases. Starting from the observation that proteins are expressed in the cell at levels close to their solubility limits, we are developing approaches to prevent or delay misfolding disorders based on the enhancement of our quality control mechanisms against protein aggregation.
Publications
Microfluidic Diffusion Analysis of the Sizes and Interactions of Proteins under Native Solution Conditions.
P Arosio, T Müller, L Rajah, EV Yates, FA Aprile, Y Zhang, SI Cohen, DA White, TW Herling, EJ De Genst, S Linse, M Vendruscolo, CM Dobson, TP Knowles – ACS Nano
(2016)
10,
333
Using Pseudocontact Shifts and Residual Dipolar Couplings as Exact NMR Restraints for the Determination of Protein Structural Ensembles.
C Camilloni, M Vendruscolo – Biochemistry
(2015)
54,
7470
Structural Insights into the Calcium-Mediated Allosteric Transition in the C-Terminal Domain of Calmodulin from Nuclear Magnetic Resonance Measurements.
P Kukic, P Lundström, C Camilloni, J Evenäs, M Akke, M Vendruscolo – Biochemistry
(2016)
55,
19
Parmbsc1: a refined force field for DNA simulations.
I Ivani, PD Dans, A Noy, A Pérez, I Faustino, A Hospital, J Walther, P Andrio, R Goñi, A Balaceanu, G Portella, F Battistini, JL Gelpí, C González, M Vendruscolo, CA Laughton, SA Harris, DA Case, M Orozco – Nature methods
(2016)
13,
55
ALS/FTD Mutation-Induced Phase Transition of FUS Liquid Droplets and Reversible Hydrogels into Irreversible Hydrogels Impairs RNP Granule Function.
T Murakami, S Qamar, JQ Lin, GS Schierle, E Rees, A Miyashita, AR Costa, RB Dodd, FT Chan, CH Michel, D Kronenberg-Versteeg, Y Li, SP Yang, Y Wakutani, W Meadows, RR Ferry, L Dong, GG Tartaglia, G Favrin, WL Lin, DW Dickson, M Zhen, D Ron, G Schmitt-Ulms, PE Fraser, NA Shneider, C Holt, M Vendruscolo, CF Kaminski, P St George-Hyslop – Neuron
(2015)
88,
678
Structure-Free Validation of Residual Dipolar Coupling and Paramagnetic Relaxation Enhancement Measurements of Disordered Proteins.
FN Newby, A De Simone, M Yagi-Utsumi, X Salvatella, CM Dobson, M Vendruscolo – Biochemistry
(2015)
54,
6876
Latent analysis of unmodified biomolecules and their complexes in solution with attomole detection sensitivity.
EV Yates, T Müller, L Rajah, EJ De Genst, P Arosio, S Linse, M Vendruscolo, CM Dobson, TP Knowles – Nature Chemistry
(2015)
7,
802
Mapping the Protein Fold Universe Using the CamTube Force Field in Molecular Dynamics Simulations.
P Kukic, A Kannan, MJ Dijkstra, S Abeln, C Camilloni, M Vendruscolo – PLoS computational biology
(2015)
11,
e1004435
Sizing and interactions of proteins under native conditions from microfluidic diffusion measurements: application to molecular chaperones and single-step immunoassay
P Arosio, T Mueller, L Rajah, F Aprile, T Scheidt, J Carrozza, M Wright, M Vendruscolo, C Dobson, T Knowles – PROTEIN SCIENCE
(2015)
24,
3
Biophysical approaches for the study of interactions between molecular chaperones and protein aggregates
MA Wright, FA Aprile, P Arosio, M Vendruscolo, CM Dobson, TP Knowles – Chemical communications (Cambridge, England)
(2015)
51,
14425