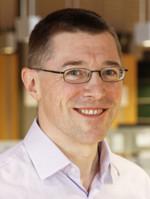 Our research interests originate from a desire to understand and exploit biological systems using organic synthesis primarily. Listed below are areas of research that we are exploring; for more detailed information visit the Spring Group web pages.
• Diversity-Oriented Synthesis
• Synthetic Methodology: Medium Ring Synthesis and Natural Product Synthesis
• Quorum Sensing
• New Antibiotic Discovery
• Modulation of Protein-Protein Interactions
• Molecular Therapeutics: Chemistry-Driven Drug Discovery
We collaborate with many chemical companies and academic groups around the world. The scientific education of group members in organic synthesis is given a high priority; however, they are encouraged also to learn and perform new techniques relating to their projects with our industrial and academic collaborators. Every effort is made so that group members achieve their career ambitions, usually jobs in academia or the chemical industries.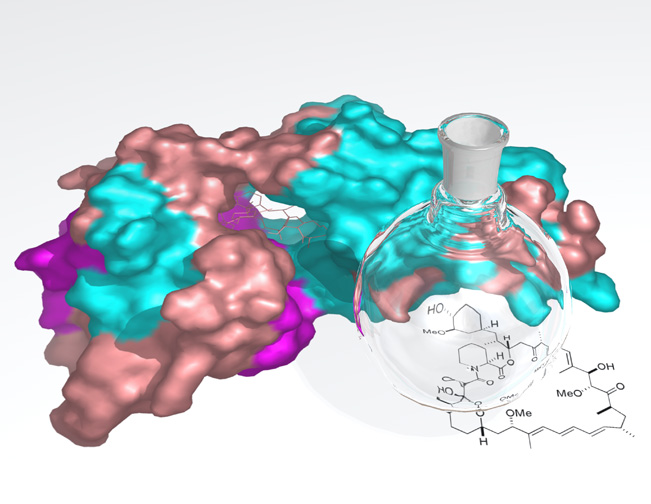 Research Interests
For more detailed information please visit the Spring Group research pages.
Teaching
If you are looking for the teaching material from my lecture courses, then please go to the CamTools website.
Publications
For a list of all our publications please visit the Spring Group publication page.
Publications
Diversity-oriented synthesis as a tool for identifying new modulators of mitosis
BM Ibbeson, L Laraia, E Alza, CJ O' Connor, YS Tan, HM Davies, G McKenzie, AR Venkitaraman, DR Spring – Nature Communications
(2014)
5,
3155
How diverse are diversity assessment methods? A comparative analysis and benchmarking of molecular descriptor space
A Koutsoukas, S Paricharak, WR Galloway, DR Spring, AP Ijzerman, RC Glen, D Marcus, A Bender – J Chem Inf Model
(2014)
54,
230
Concise copper-catalyzed synthesis of tricyclic biaryl ether-linked aza-heterocyclic ring systems
P Mestichelli, MJ Scott, WR Galloway, J Selwyn, JS Parker, DR Spring – Organic Letters
(2013)
15,
5448
Surface swarming motility by Pectobacterium atrosepticum is a latent phenotype that requires O antigen and is regulated by quorum sensing
SD Bowden, N Hale, JC Chung, JT Hodgkinson, DR Spring, M Welch – Microbiology
(2013)
159,
2375
Combating Multidrug-Resistant Bacteria: Current Strategies for the Discovery of Novel Antibacterials.
KM O'Connell, JT Hodgkinson, HF Sore, M Welch, GP Salmond, DR Spring – Angew Chem Int Ed Engl
(2013)
52,
10706
A strategy for the diversity-oriented synthesis of macrocyclic scaffolds using multidimensional coupling.
HS Beckmann, F Nie, CE Hagerman, H Johansson, YS Tan, D Wilcke, DR Spring – Nature Chemistry
(2013)
5,
861
Virulence in Pectobacterium atrosepticum is regulated by a coincidence circuit involving quorum sensing and the stress alarmone, (p)ppGpp.
SD Bowden, A Eyres, JC Chung, RE Monson, A Thompson, GP Salmond, DR Spring, M Welch – Mol Microbiol
(2013)
90,
457
A lysosome-targetable fluorescent probe for imaging hydrogen sulfide in living cells
T Liu, Z Xu, DR Spring, J Cui – Organic Letters
(2013)
15,
2310
Design, synthesis, and biological evaluation of Polo-box domain (PBD) phosphopeptidomimetics
JE Stokes, A Emery, B Hardwick, AJ Narvaez, E Alza, J Balmer, G McKenzie, DR Spring, A Venkitaraman – ABSTRACTS OF PAPERS OF THE AMERICAN CHEMICAL SOCIETY
(2013)
245
Diversity-oriented synthesis and phenotypic screening identifies novel small molecule regulators of mitosis
L Laraia, AR Venkitaraman, DR Spring – ABSTRACTS OF PAPERS OF THE AMERICAN CHEMICAL SOCIETY
(2013)
245