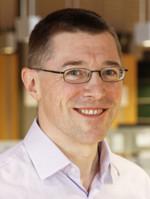 Our research interests originate from a desire to understand and exploit biological systems using organic synthesis primarily. Listed below are areas of research that we are exploring; for more detailed information visit the Spring Group web pages.
• Diversity-Oriented Synthesis
• Synthetic Methodology: Medium Ring Synthesis and Natural Product Synthesis
• Quorum Sensing
• New Antibiotic Discovery
• Modulation of Protein-Protein Interactions
• Molecular Therapeutics: Chemistry-Driven Drug Discovery
We collaborate with many chemical companies and academic groups around the world. The scientific education of group members in organic synthesis is given a high priority; however, they are encouraged also to learn and perform new techniques relating to their projects with our industrial and academic collaborators. Every effort is made so that group members achieve their career ambitions, usually jobs in academia or the chemical industries.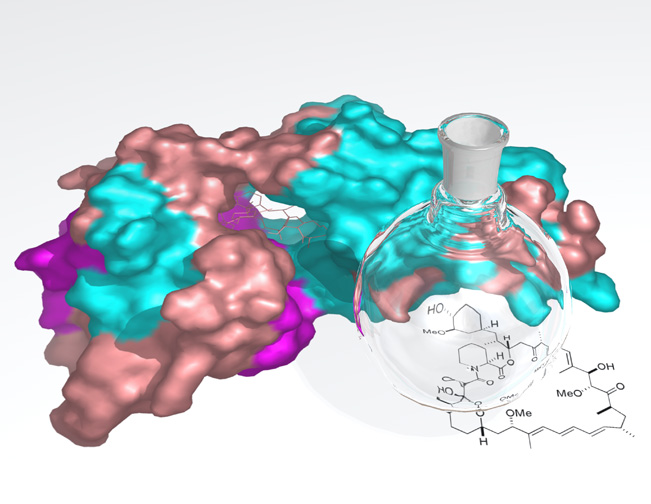 Research Interests
For more detailed information please visit the Spring Group research pages.
Teaching
If you are looking for the teaching material from my lecture courses, then please go to the CamTools website.
Publications
For a list of all our publications please visit the Spring Group publication page.
Publications
Diversity-Oriented Synthesis of Drug-Like Macrocyclic Scaffolds Using an Orthogonal Organo- and Metal Catalysis Strategy.
A Grossmann, S Bartlett, M Janecek, JT Hodgkinson, DR Spring – Angew Chem Int Ed Engl
(2014)
Peptide stapling techniques based on different macrocyclisation chemistries.
YH Lau, P de Andrade, Y Wu, DR Spring – Chem Soc Rev
(2014)
Toxicity of six plant extracts and two pyridone alkaloids from Ricinus communis against the malaria vector Anopheles gambiae
SW Wachira, S Omar, JW Jacob, M Wahome, HT Alborn, DR Spring, DK Masiga, B Torto – Parasites & vectors
(2014)
7,
312
Arene C-H functionalisation using a removable/modifiable or a traceless directing group strategy.
F Zhang, DR Spring – Chemical Society reviews
(2014)
43,
6906
The Use of Chlorobenzene as a Probe Molecule in Molecular Dynamics Simulations
YS Tan, DR Spring, C Abell, C Verma – J Chem Inf Model
(2014)
54,
1821
Investigating peptide sequence variations for 'double-click' stapled p53 peptides.
YH Lau, P de Andrade, N Sköld, GJ McKenzie, AR Venkitaraman, C Verma, DP Lane, DR Spring – Org Biomol Chem
(2014)
12,
4074
Diversity-oriented synthesis as a tool for identifying new modulators of mitosis
BM Ibbeson, L Laraia, E Alza, CJ O' Connor, YS Tan, HM Davies, G McKenzie, AR Venkitaraman, DR Spring – Nature Communications
(2014)
5,
3155
Concise synthesis of substituted quinolizin-4-ones by ring-closing metathesis
TA Alanine, WRJD Galloway, TM Mcguire, DR Spring – European Journal of Organic Chemistry
(2014)
Functionalised staple linkages for modulating the cellular activity of stapled peptides
YH Lau, P De Andrade, S-T Quah, M Rossmann, L Laraia, N Sköld, TJ Sum, PJE Rowling, TL Joseph, C Verma, M Hyvönen, LS Itzhaki, AR Venkitaraman, CJ Brown, DP Lane, DR Spring – Chemical Science
(2014)
5,
1804
High content screening of diverse compound libraries identifies potent modulators of tubulin dynamics
L Laraia, J Stokes, A Emery, GJ McKenzie, AR Venkitaraman, DR Spring – ACS Med Chem Lett
(2014)
5,
598