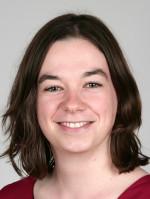 Structural colour is widespread in nature. With structural colour, a material's colourful appearance does not arise from pigmentation, but from nanostructures that selectively reflect light. Such structures give all types of living organisms a brilliant and often iridescent appearance. In plants and animals, these structures have been extensively studied. In contrast, in prokaryotes there is still little known about such colours. For my PhD research, I focus on structurally coloured colonies of the species Flavobacterium IR1.
During my BSc and MSc Molecular Life Sciences, at Wageningen University, I specialized in the field of Physical Chemistry. Fascinated by multidisciplinary research and the role of optics and imaging therein, I joined the Bio-inspired Photonics group as a PhD student in October 2017, under supervision of Dr. Silvia Vignolini.
Laser Speckle Strain Imaging reveals the origin of delayed fracture in a soft solid.
A mechanistic view of drying suspension droplets.
Visual appearance of chiral nematic cellulose-based photonic films: angular and polarization independent color response with a twist